New Student Registration is OPEN!!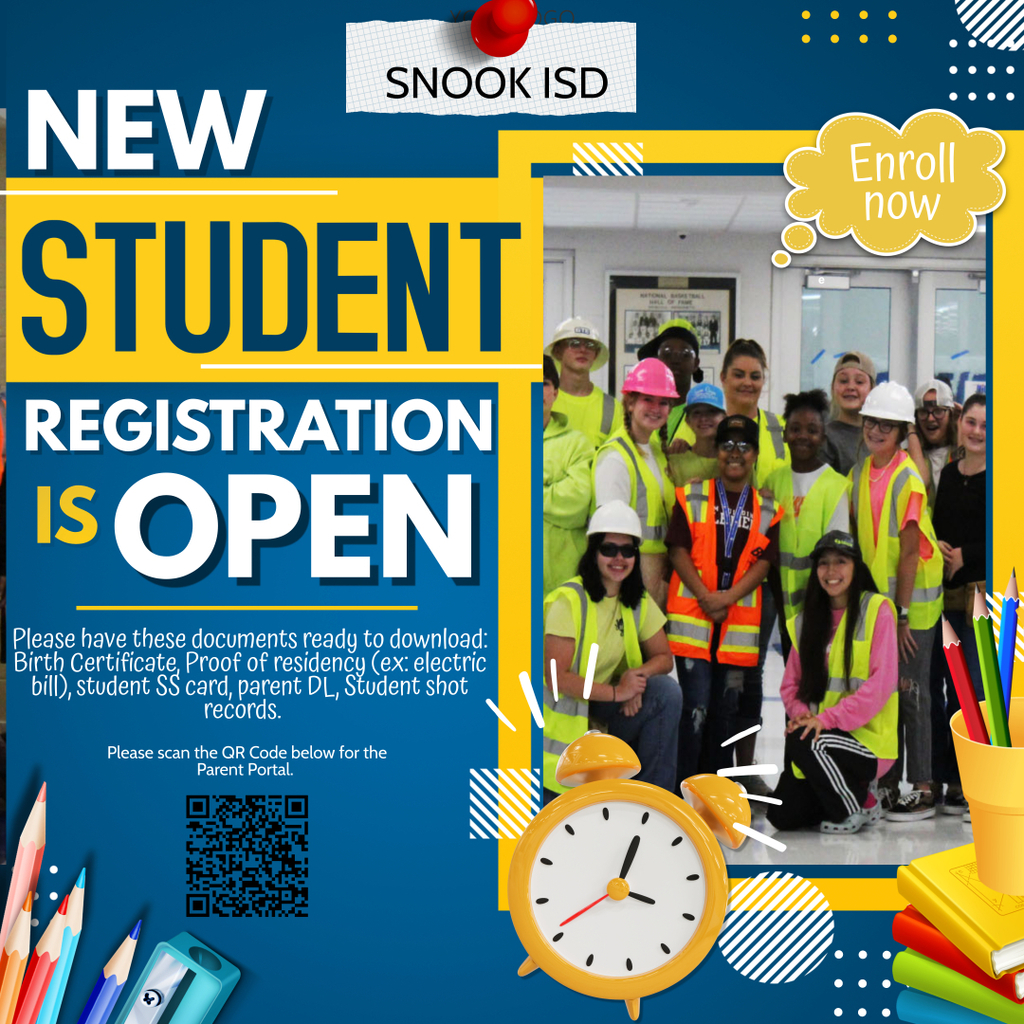 THANK YOU Mrs. Krchnak for your unending pursuit in ensuring all of our students in Snook ISD are Encouraged and Empowered to Excel. YOUR LEADERSHIP MATTERS!!
https://youtu.be/HdT5nkCu9lQ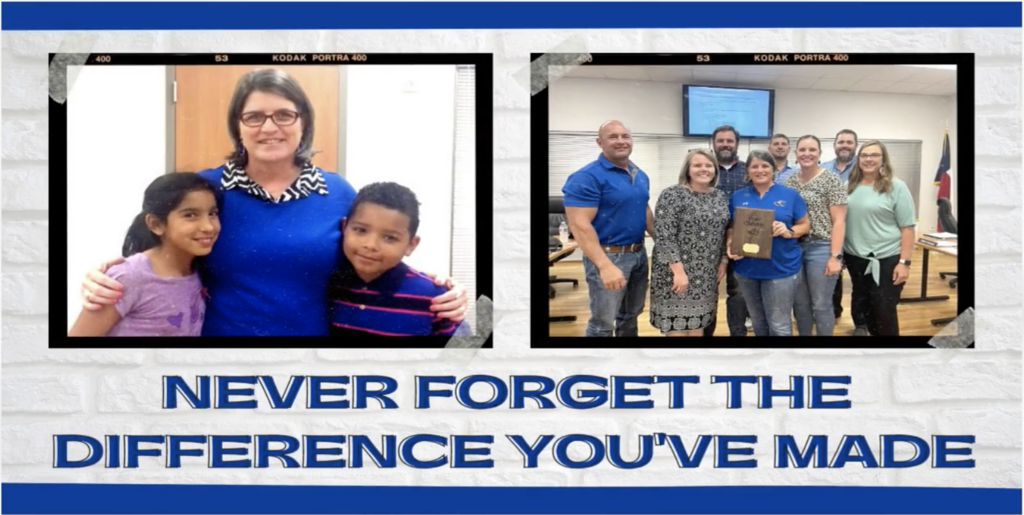 Snook ISD officially hires Dr. Megan Pape as the new Superintendent!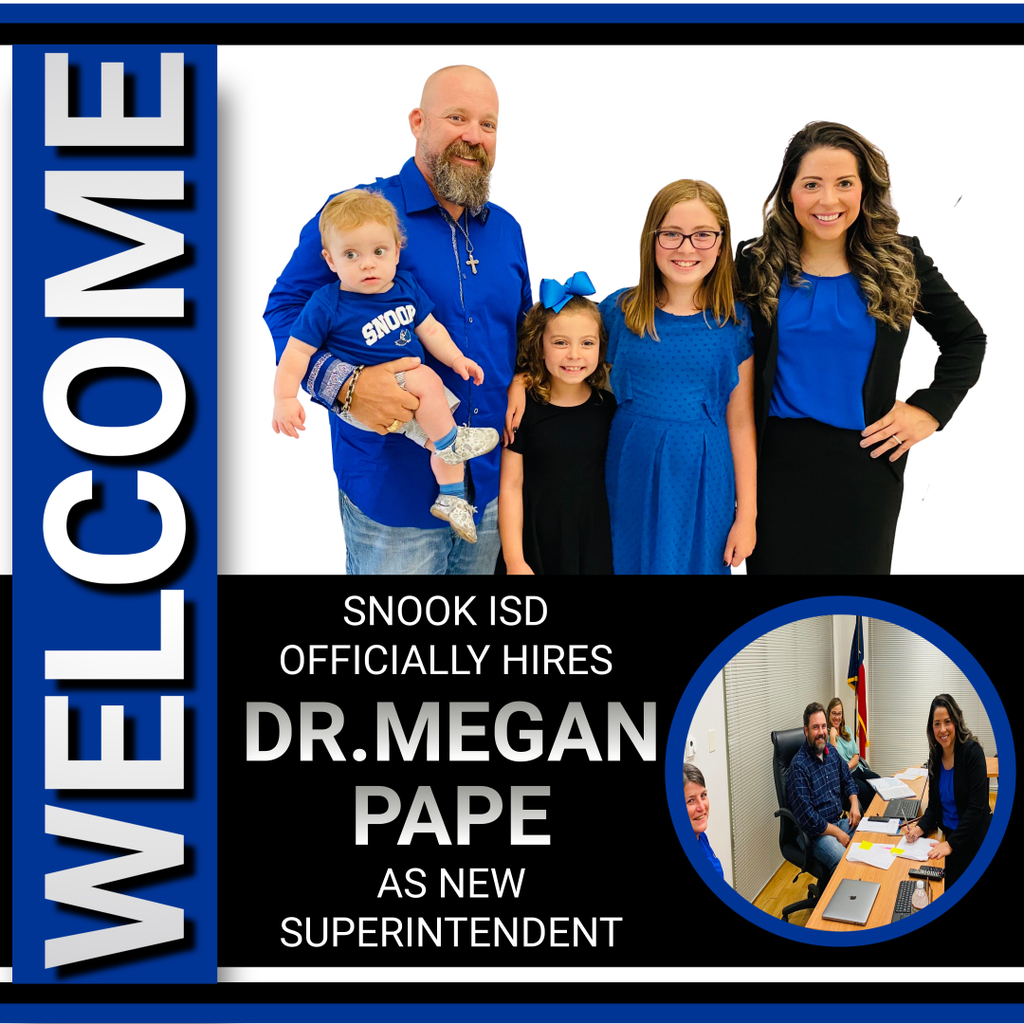 Check out our JH cheerleaders!! These ladies attended the UCA cheer camp at A&M! We are super proud of all of your hard work!!

We're hiring!! Come join our team in Snook ISD!!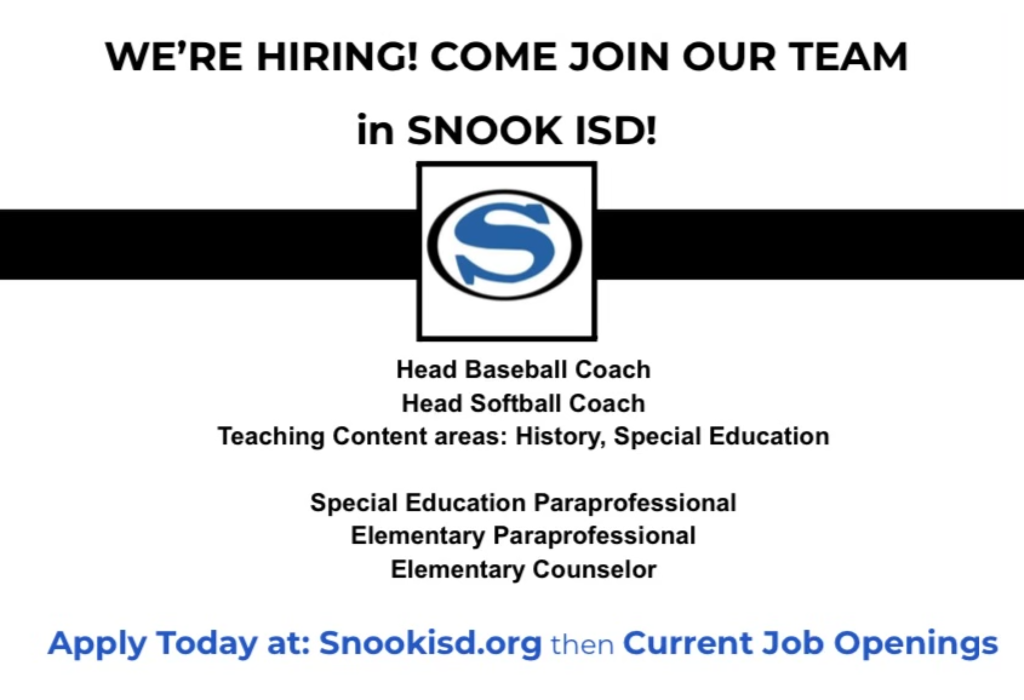 Accessing STAAR Scores for Parents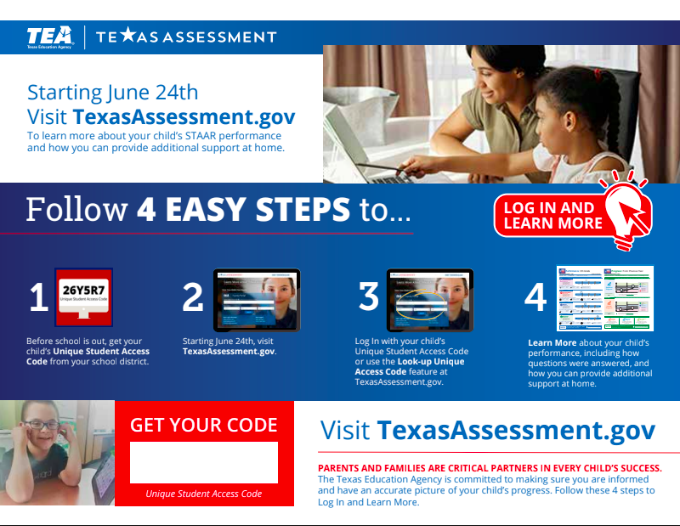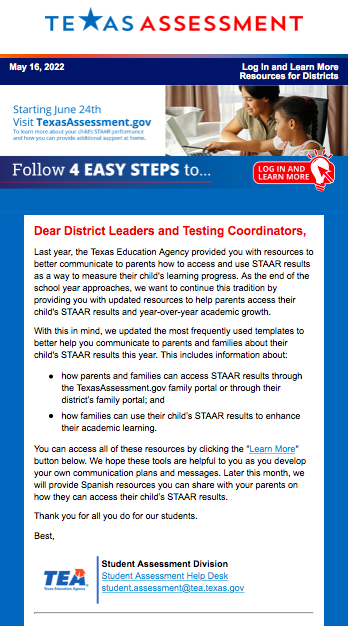 2022-2023 Elementary School Supply List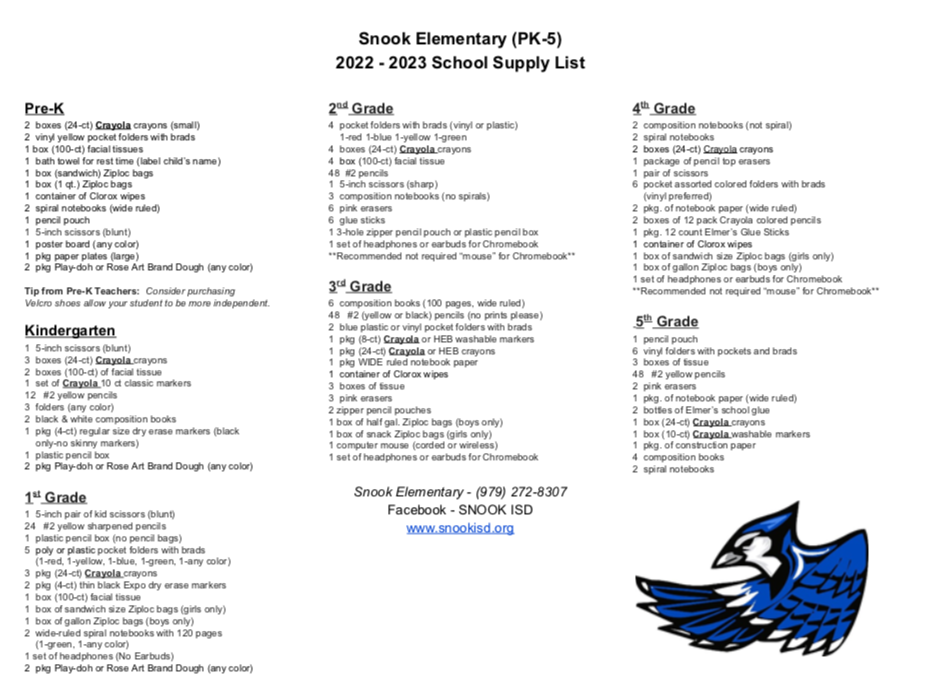 2022-2023 Secondary School Supplies List (6th-8th)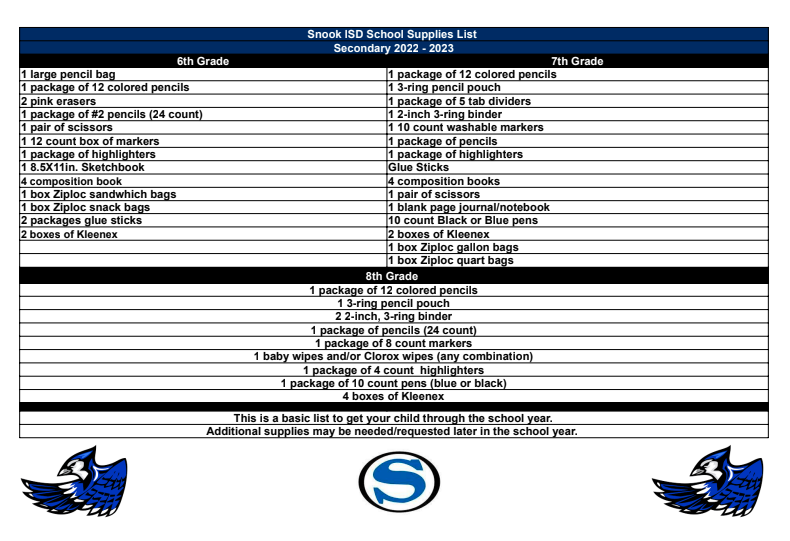 Welcome Dr. Megan Pape to Snook ISD!!

Snook Secondary- Jays Summer Academic & EOC Prep!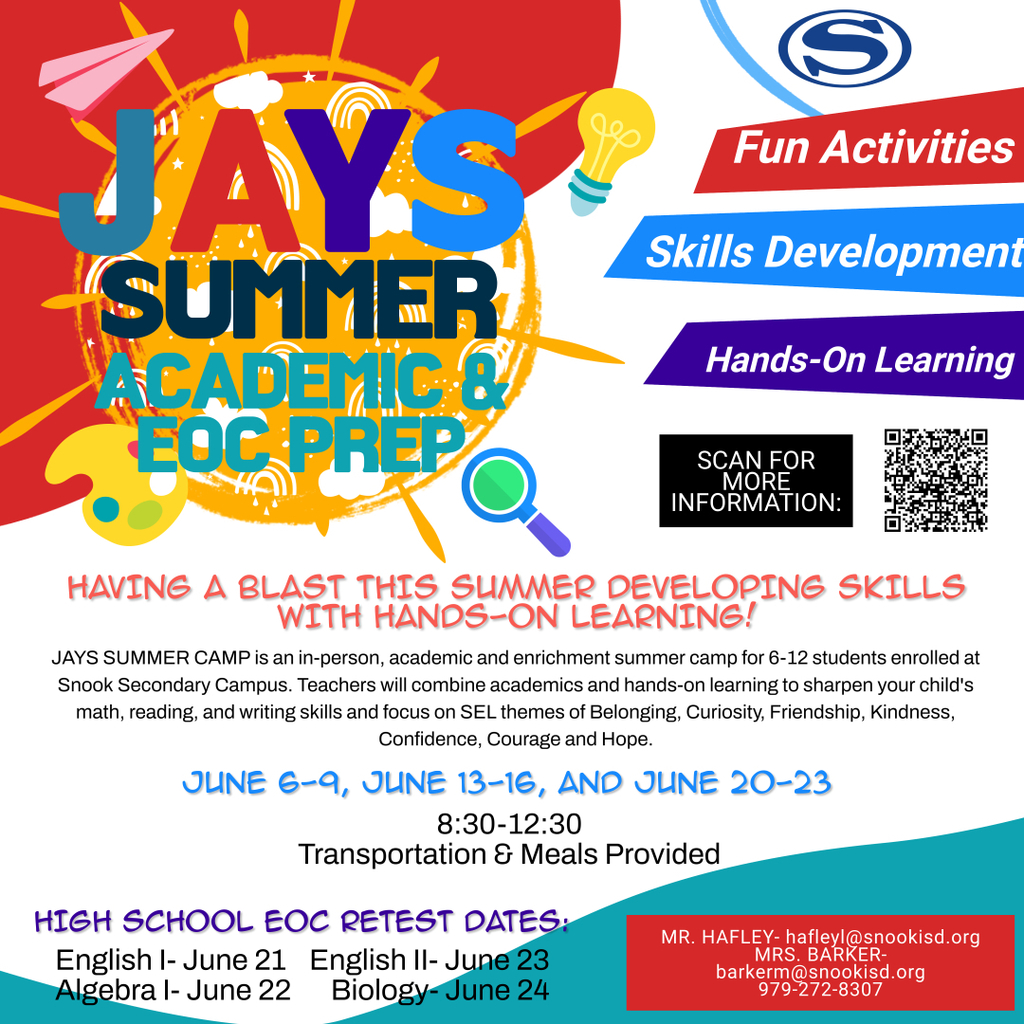 Snook ISD Seniors inspire with the traditional Senior Walk down the elementary and secondary hallways!!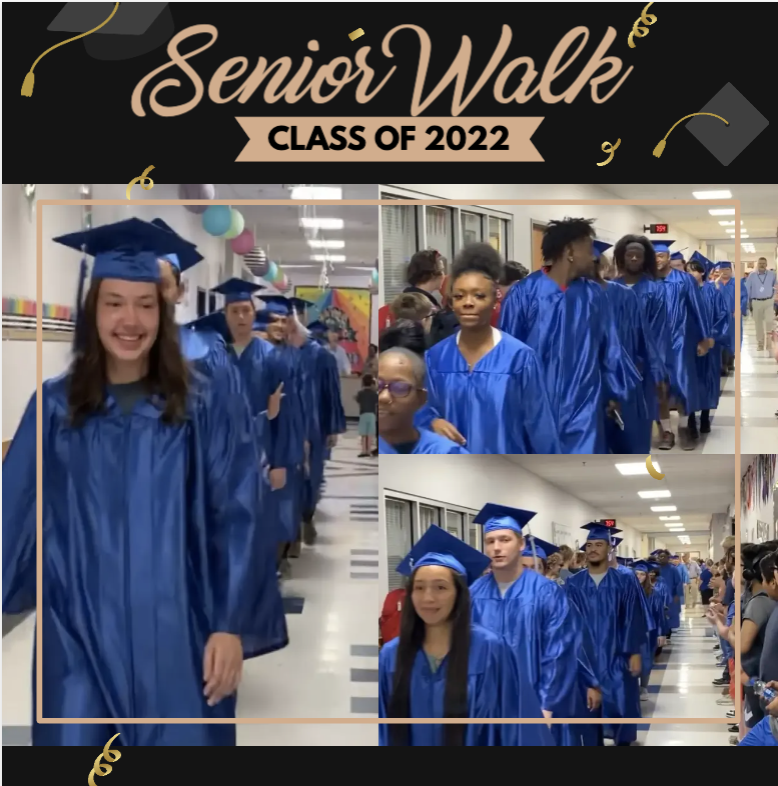 Welcome Tyler Cruzen to Snook ISD!!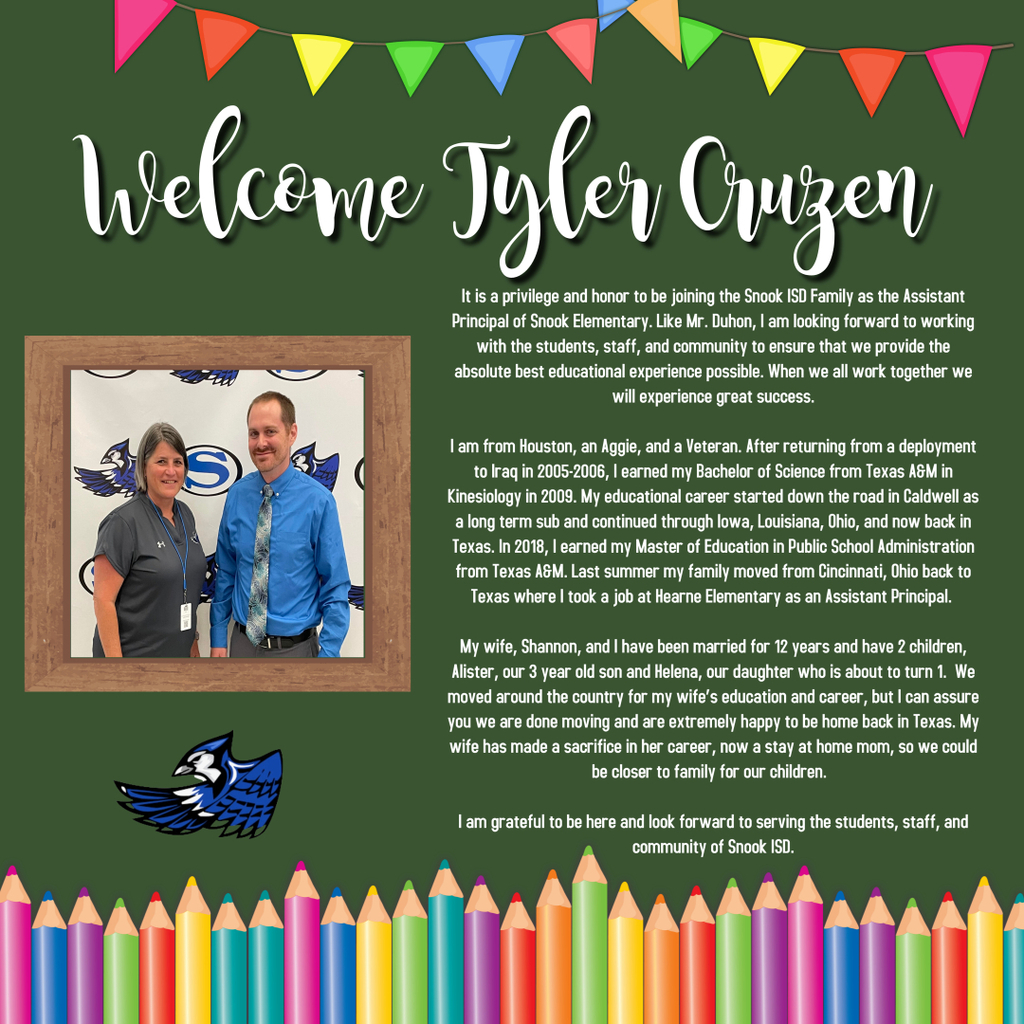 Class of 2022 Senior Spotlights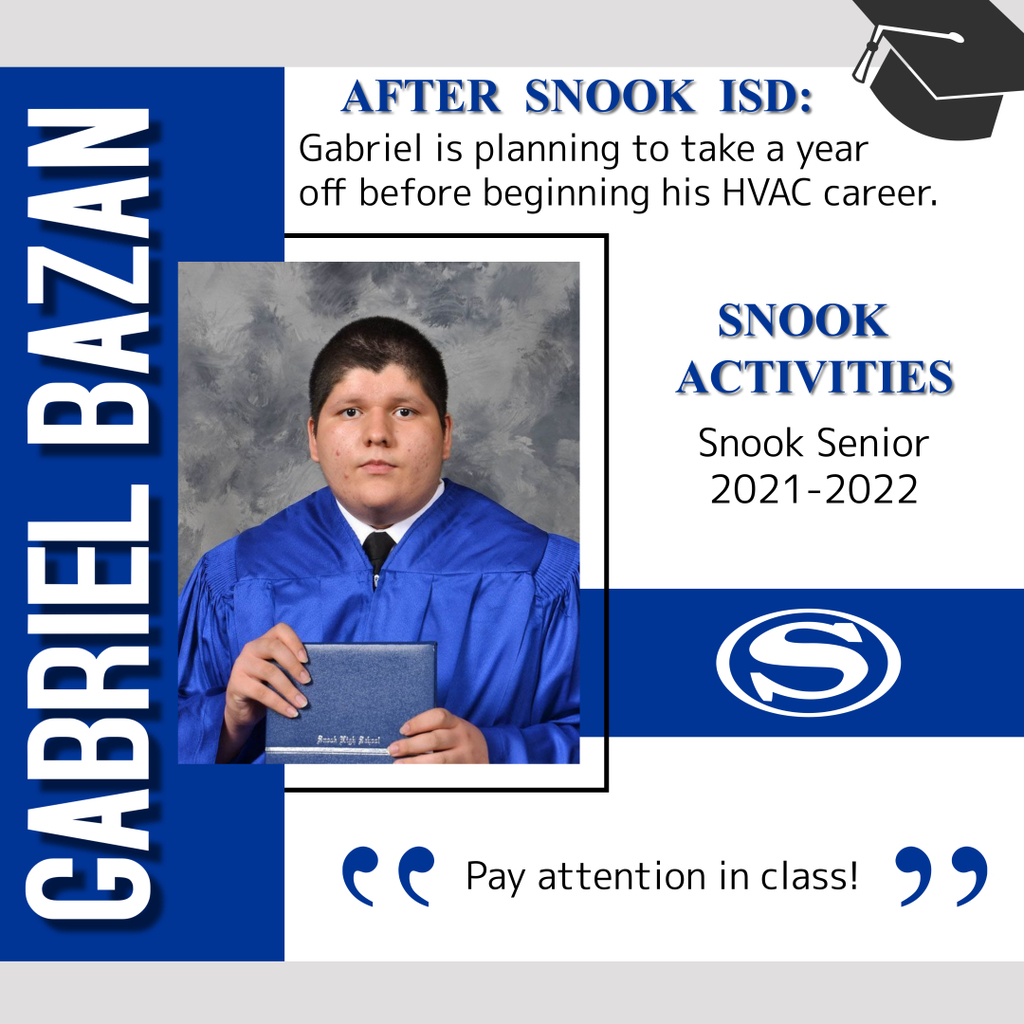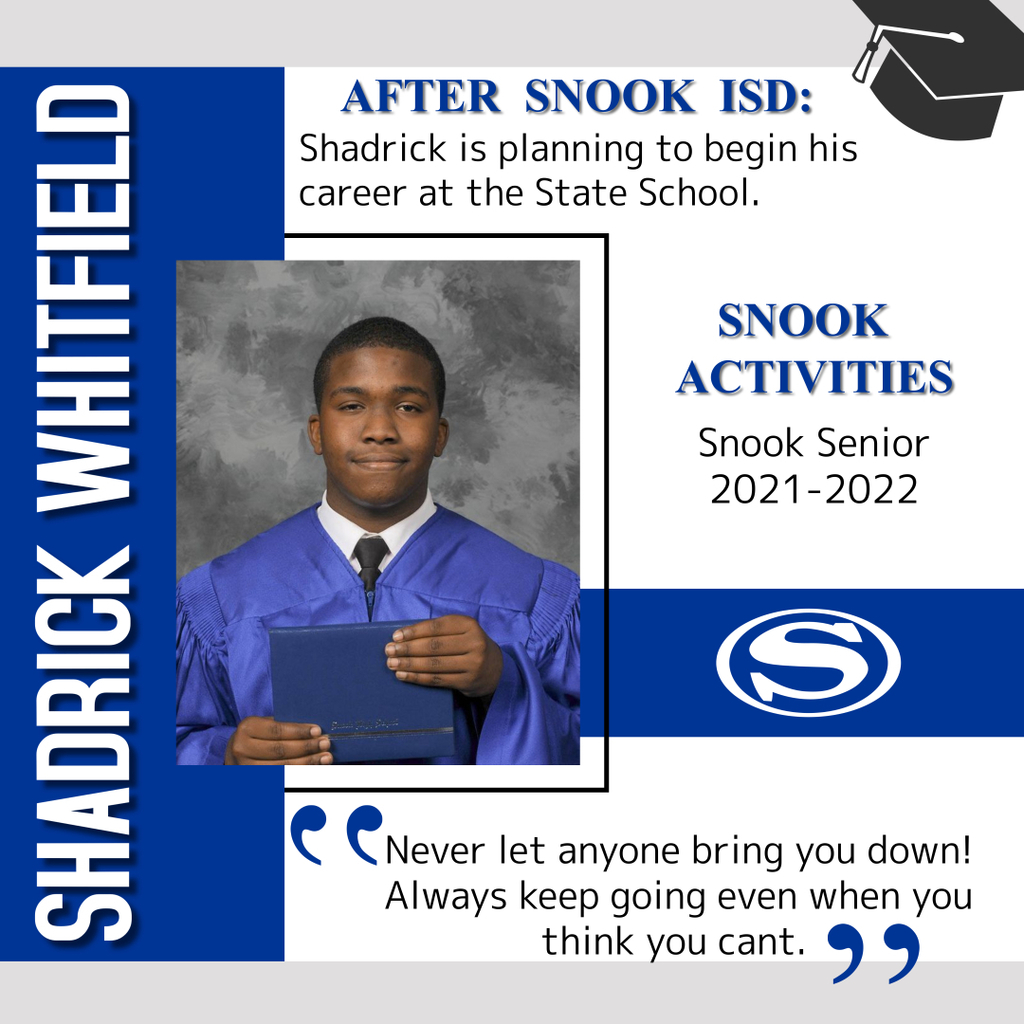 Class of 2022 Senior Spotlights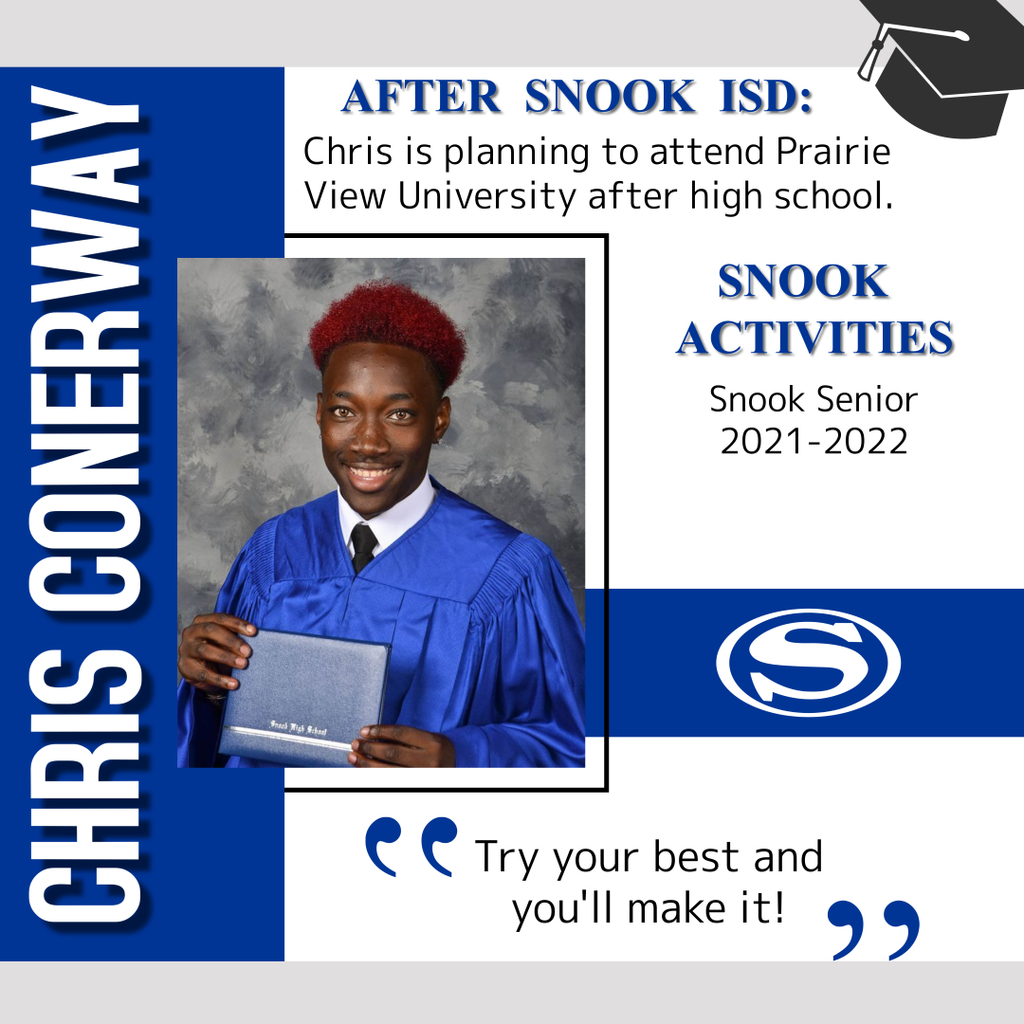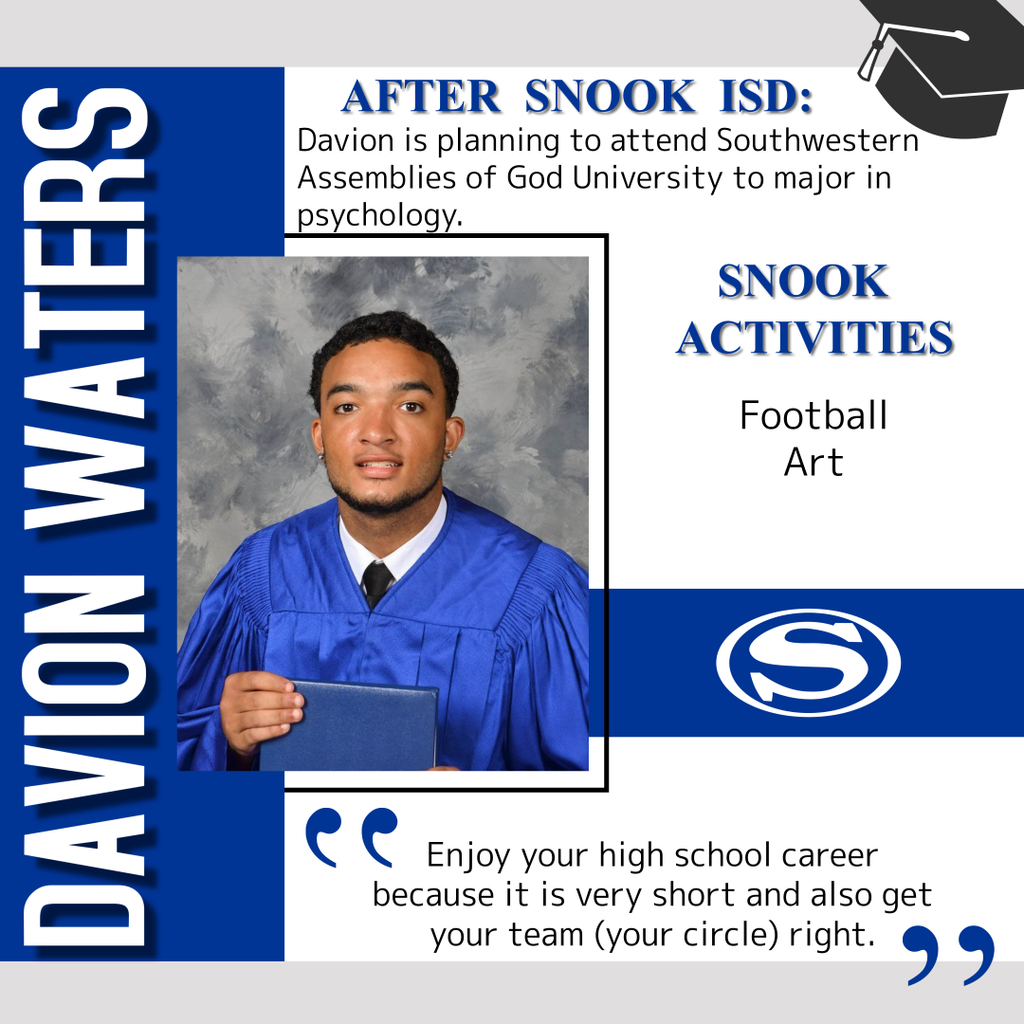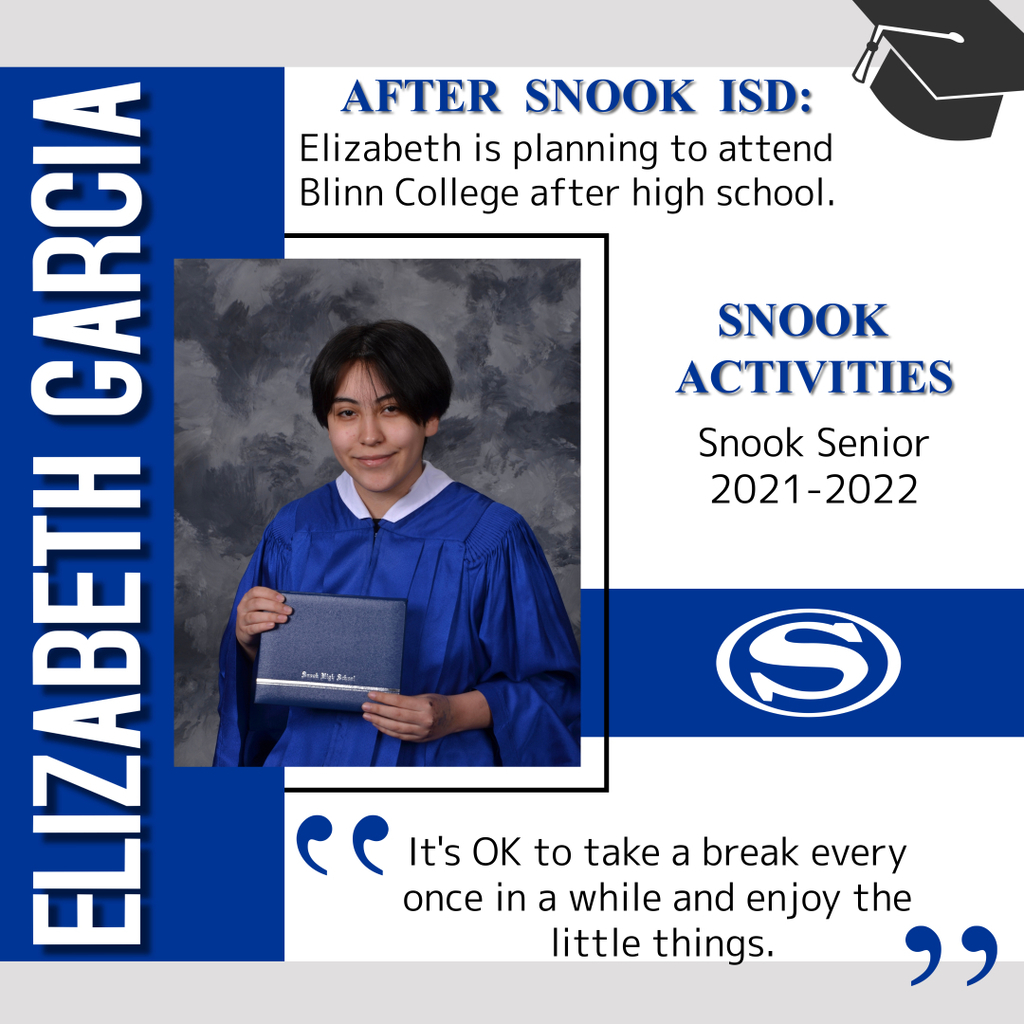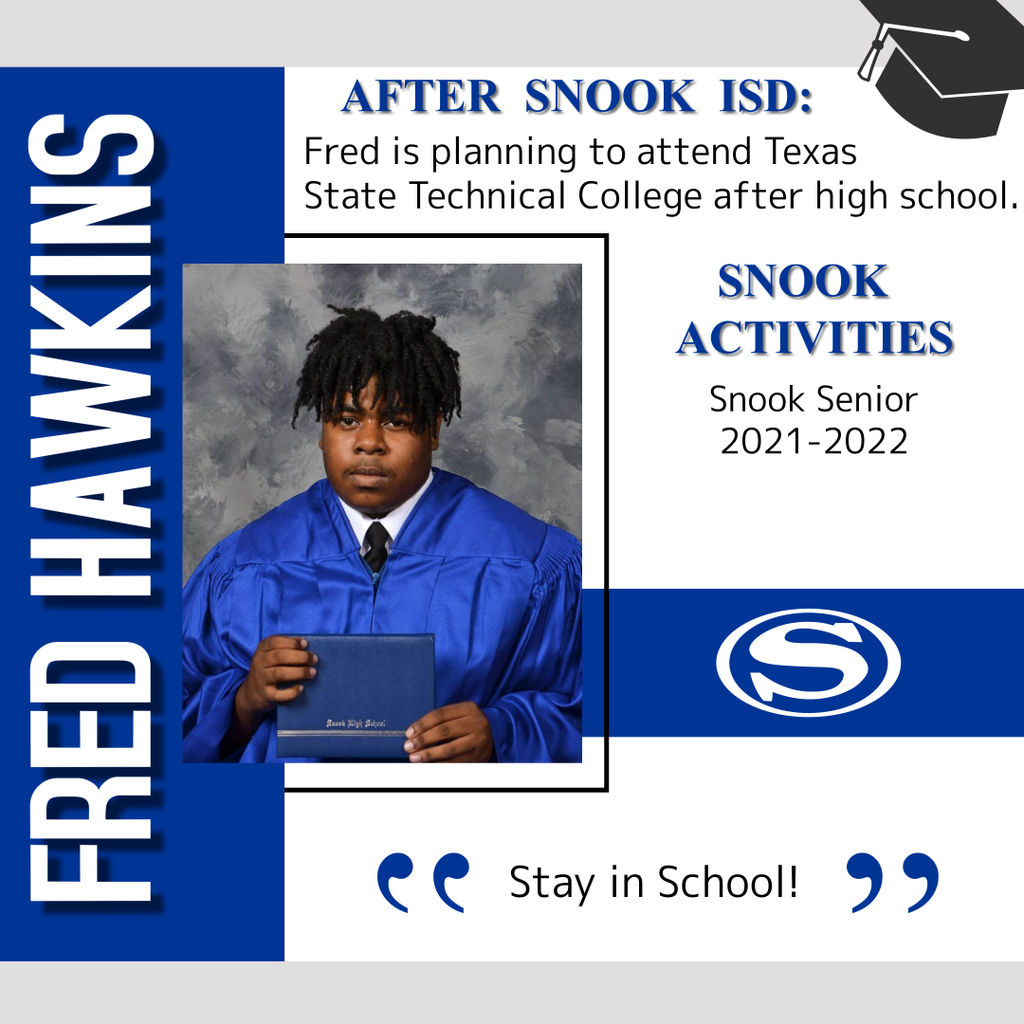 School Board Election Results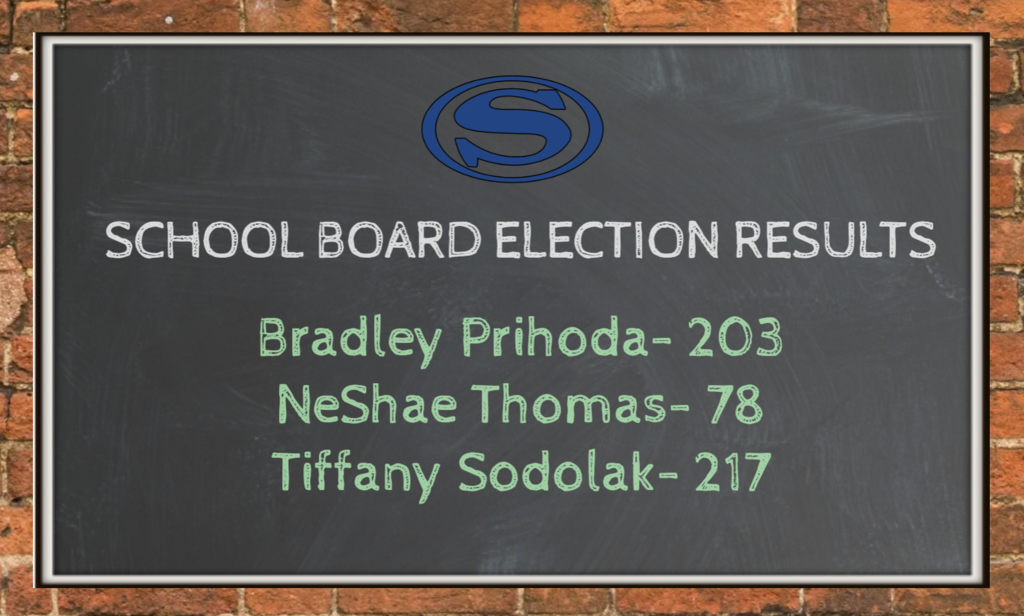 Class of 2022 Senior Spotlights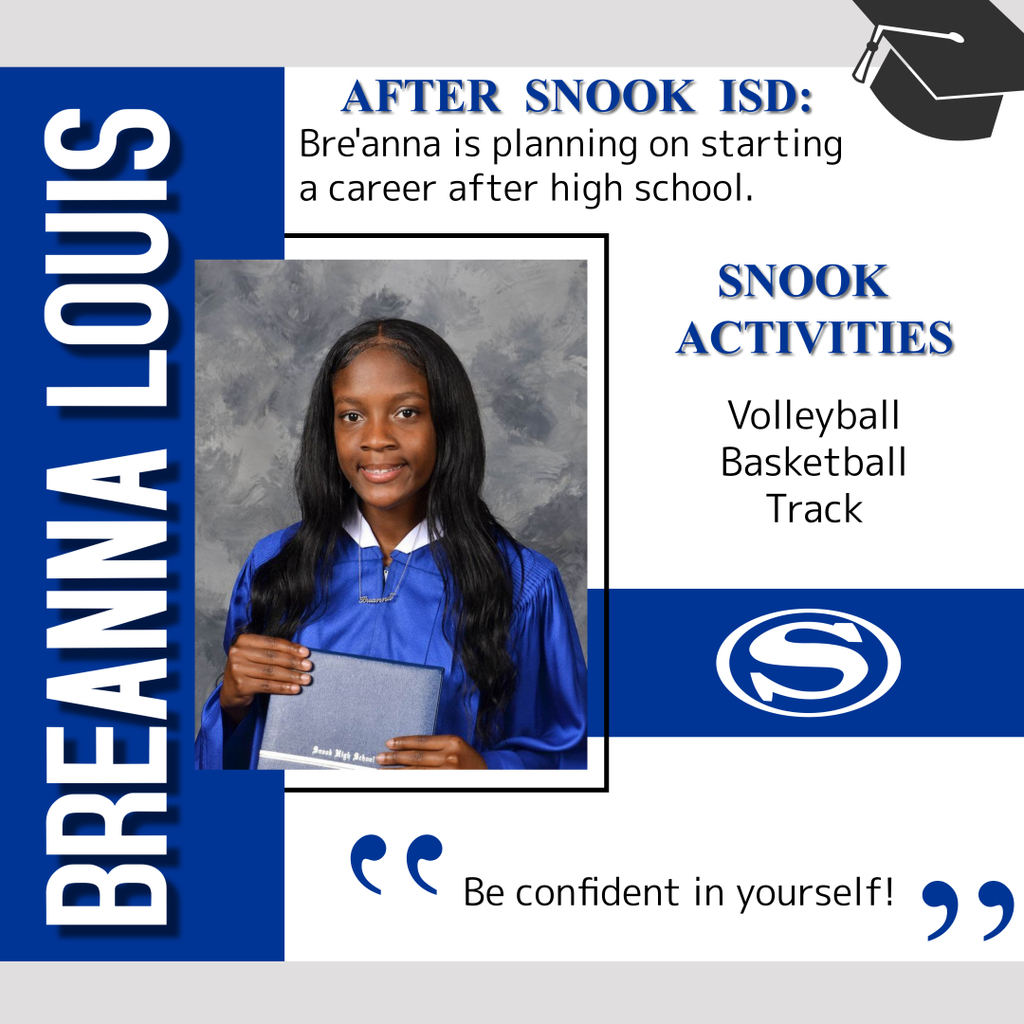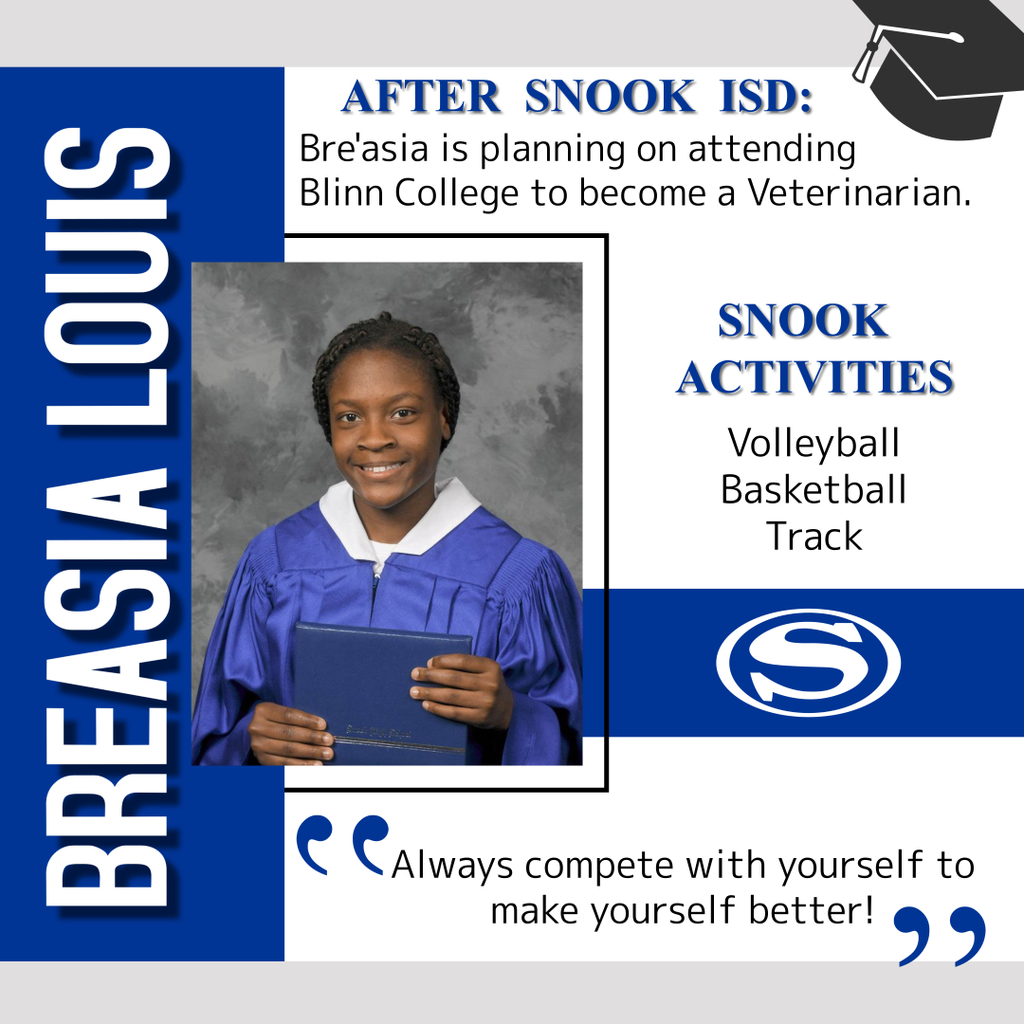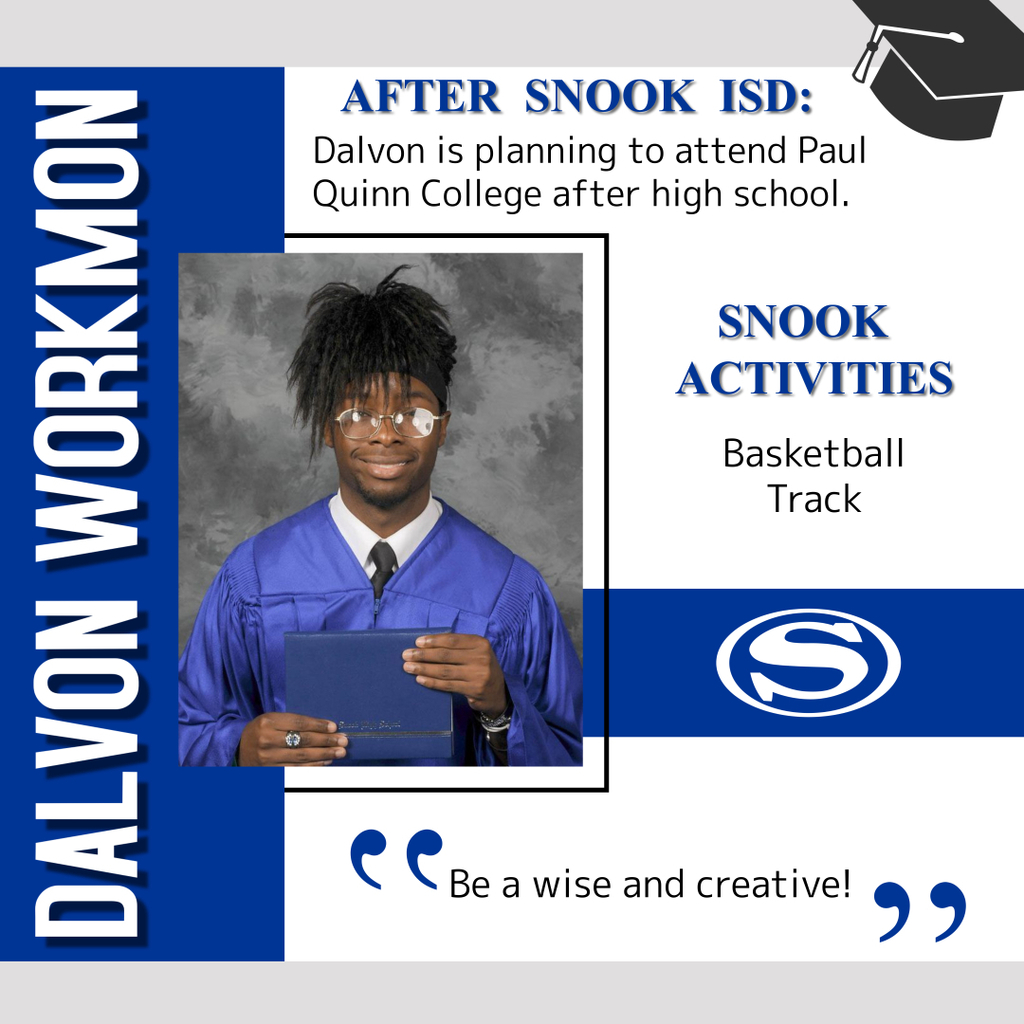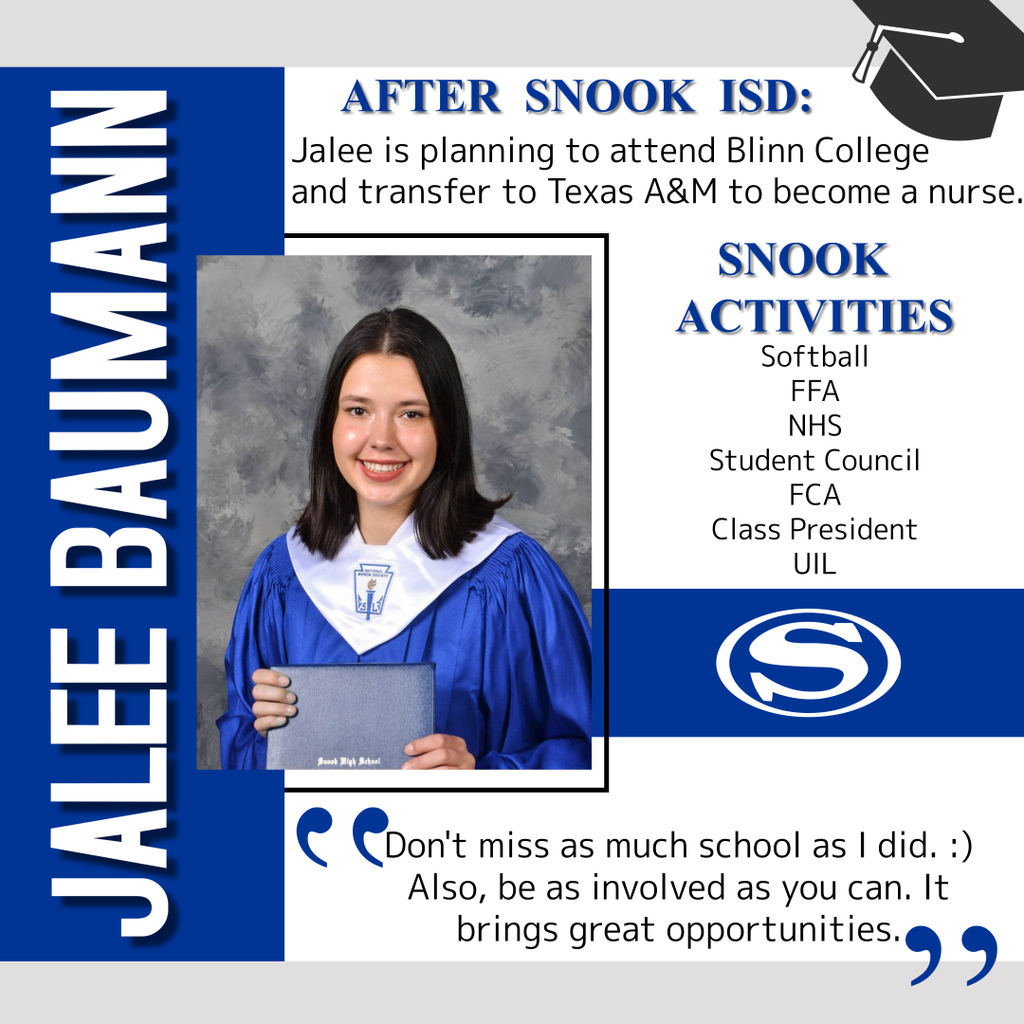 The Texas Watermelon Queen visits Snook Elementary!!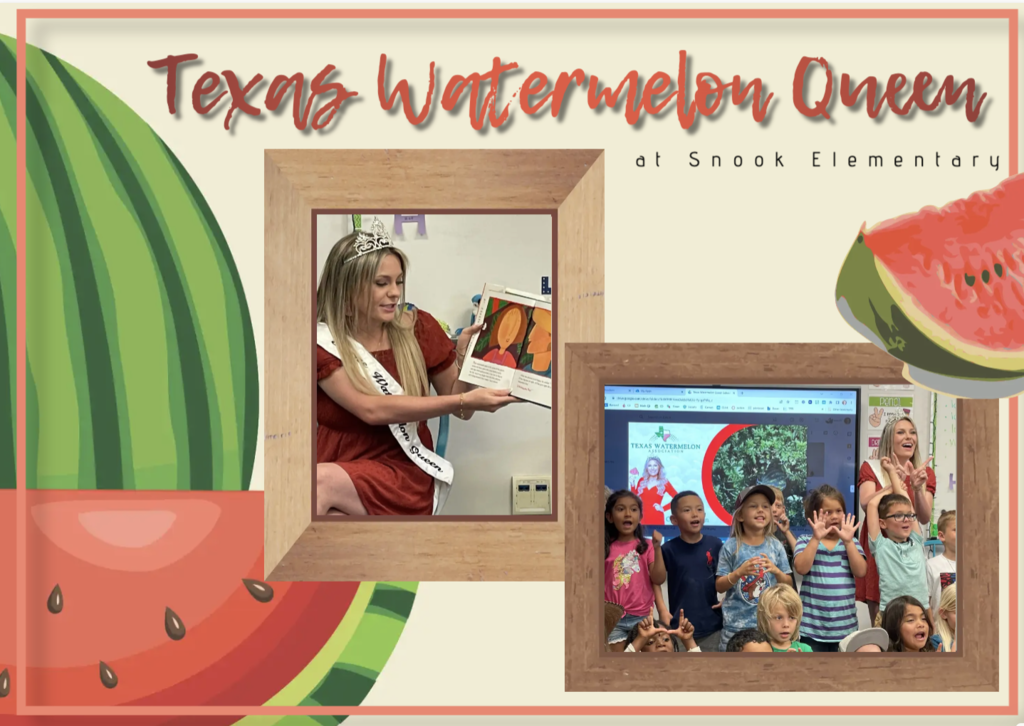 Welcome Joey Duhon to Snook ISD!!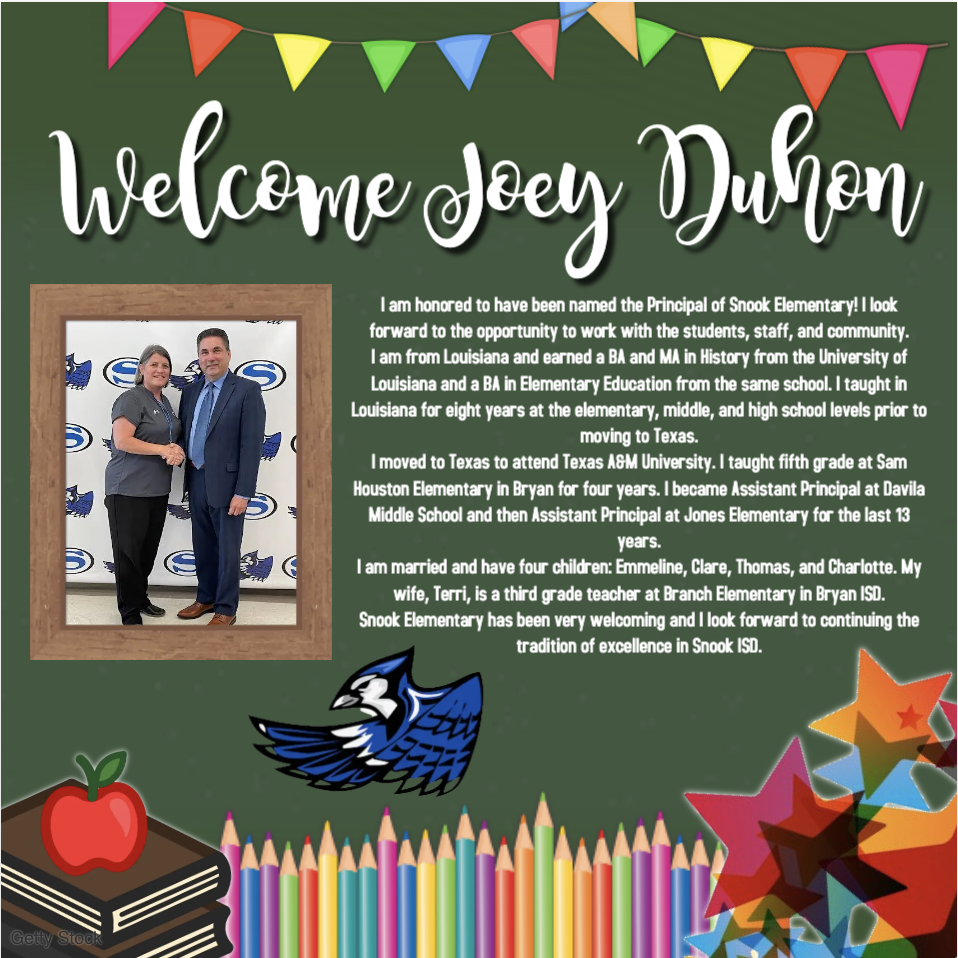 Snook Elementary Registration Round-Up!!

SNOOK ELEMENTARY BLUEJAY NEWS- May 2022