Class of 2022 Senior Spotlights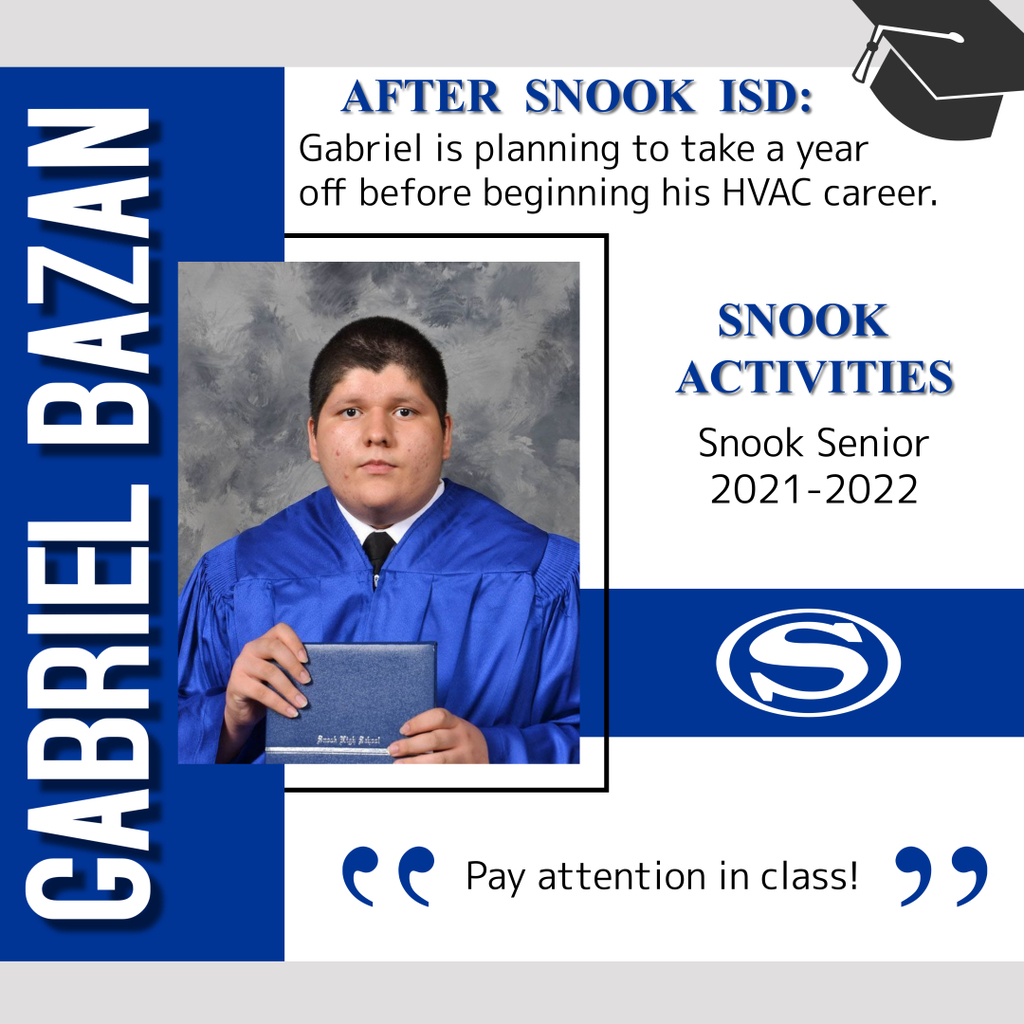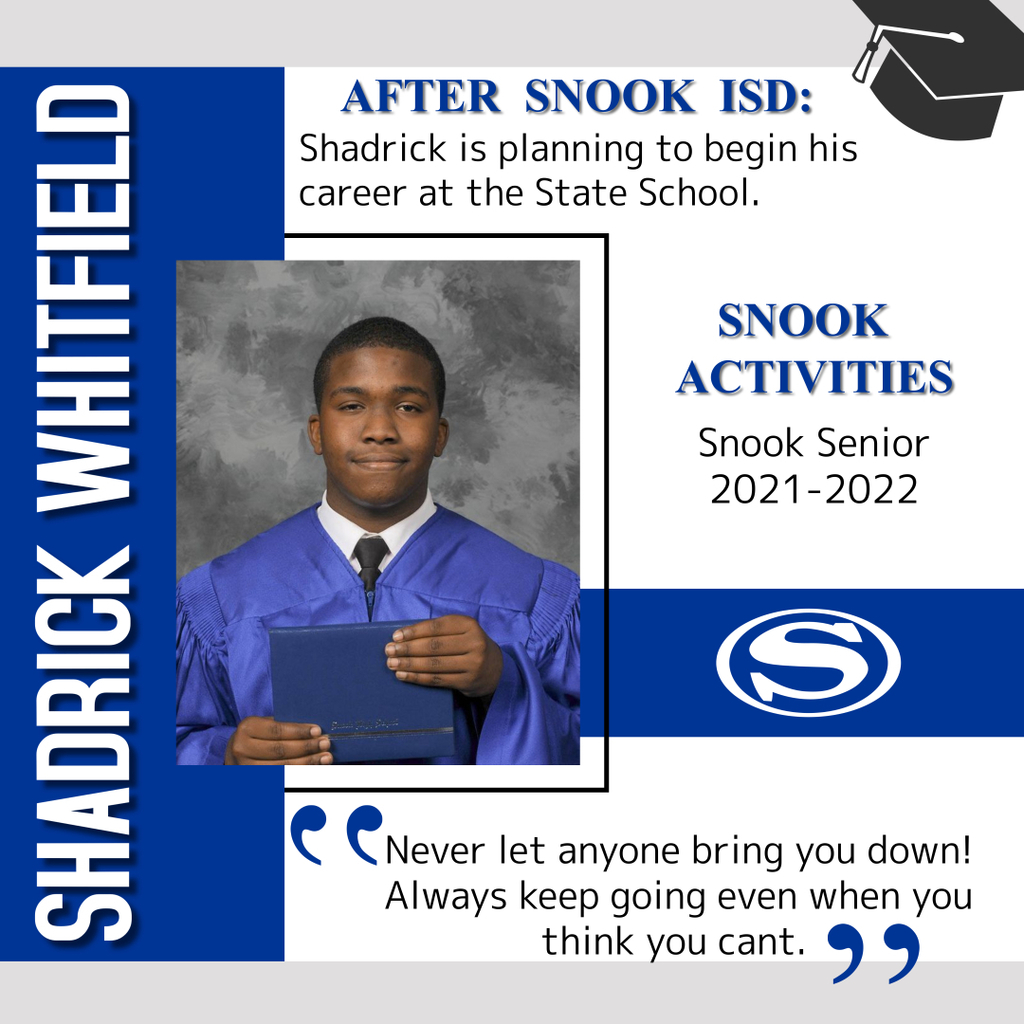 Class of 2022 Senior Spotlights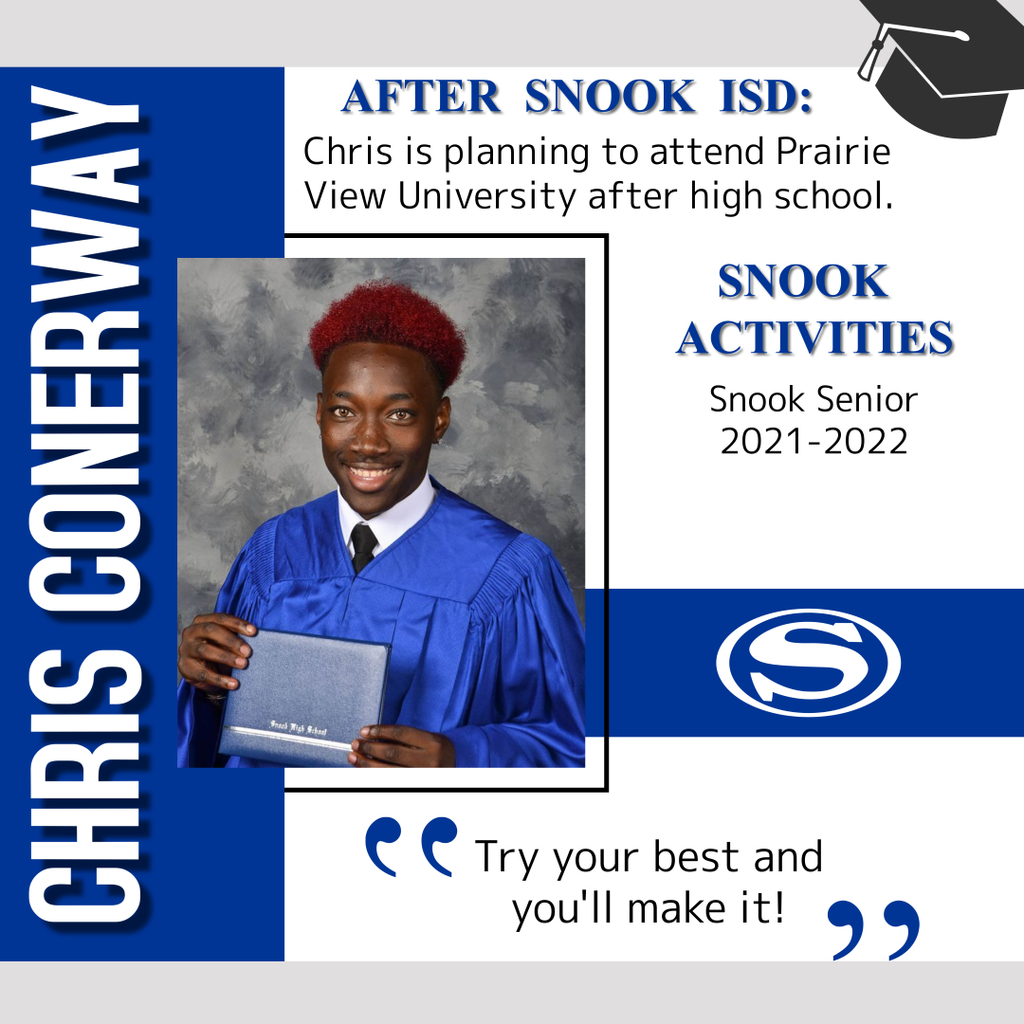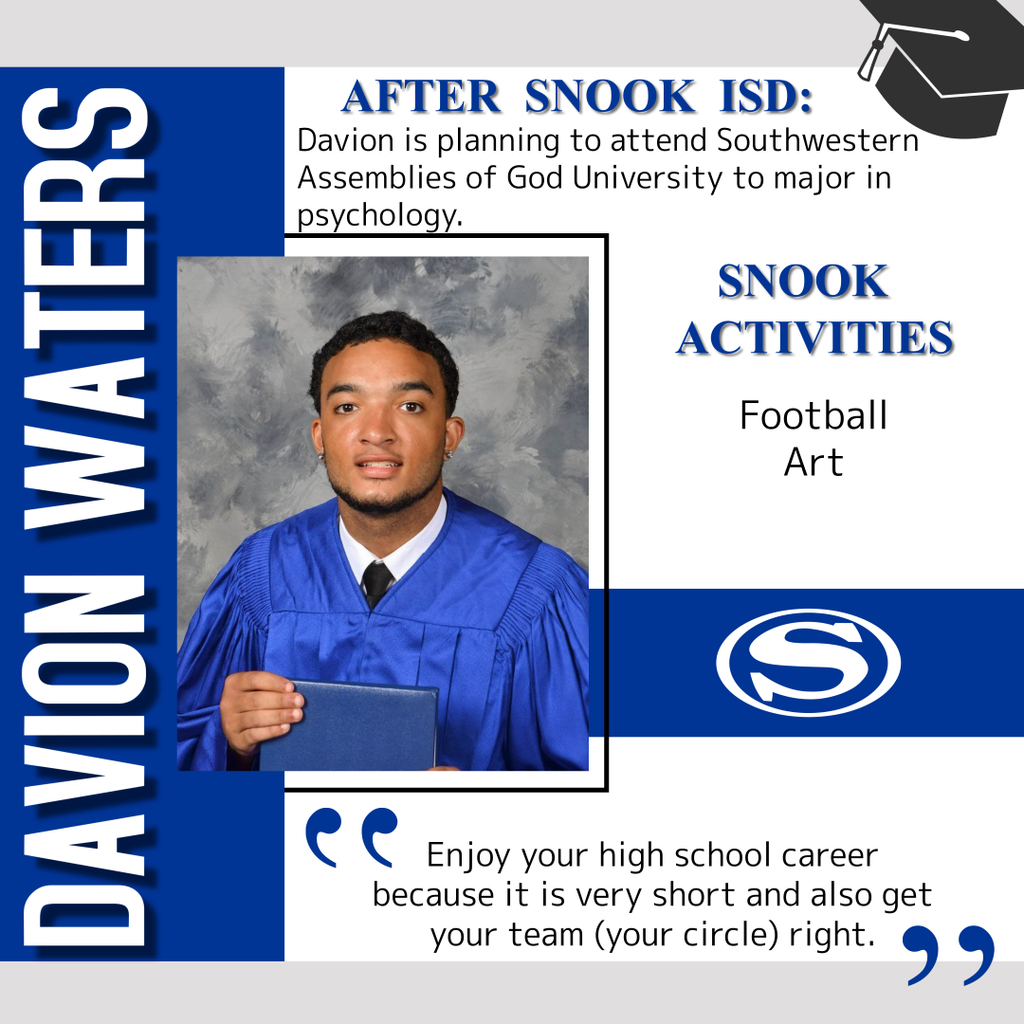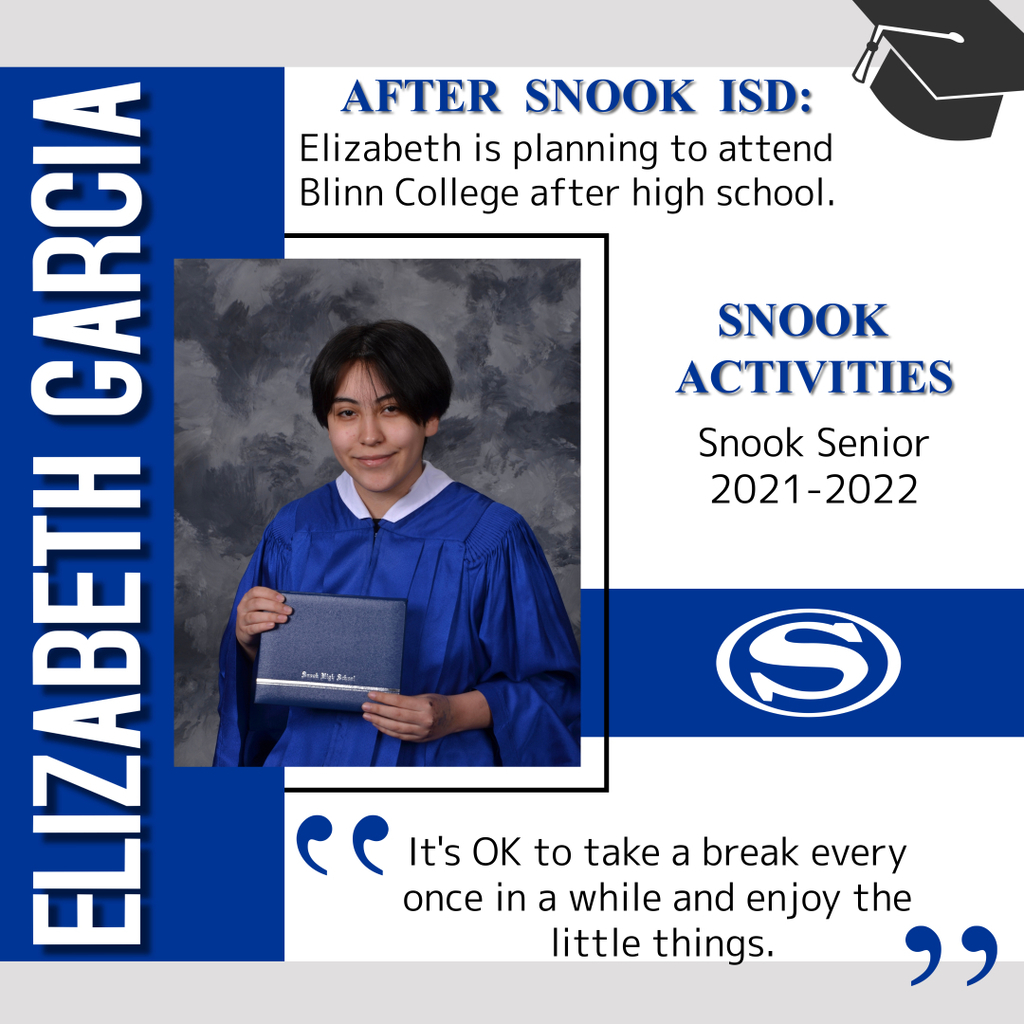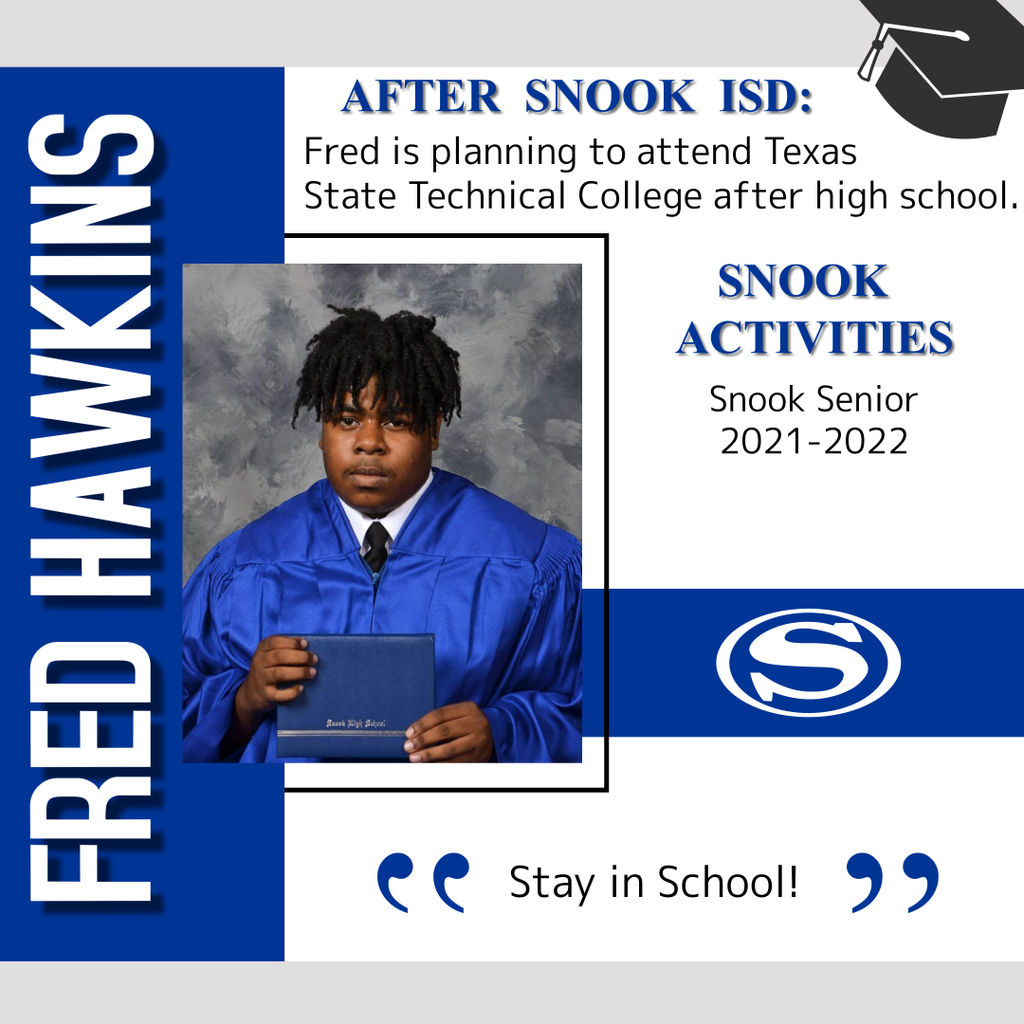 School Board Election Results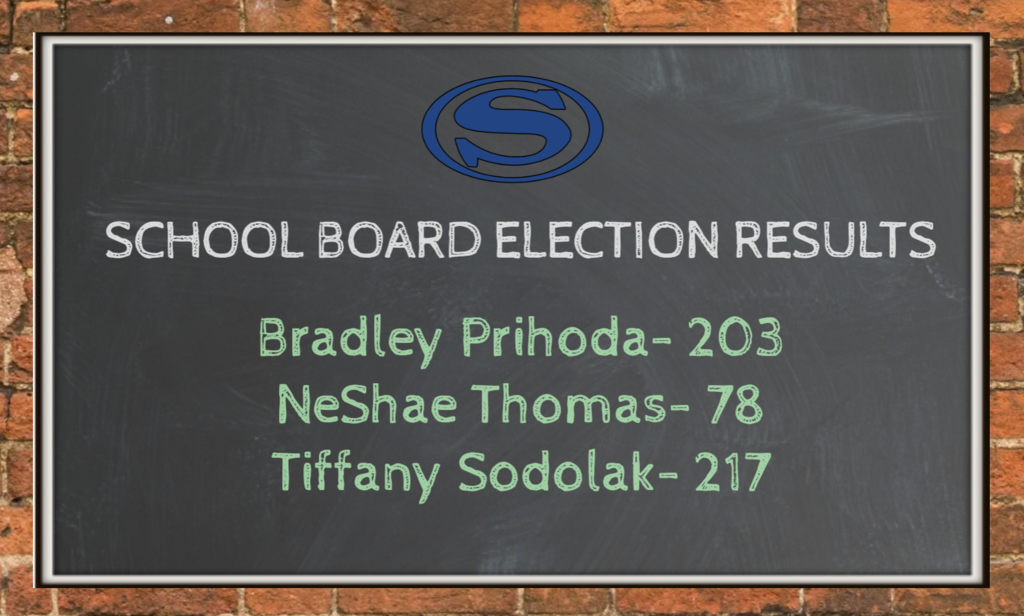 Class of 2022 Senior Spotlights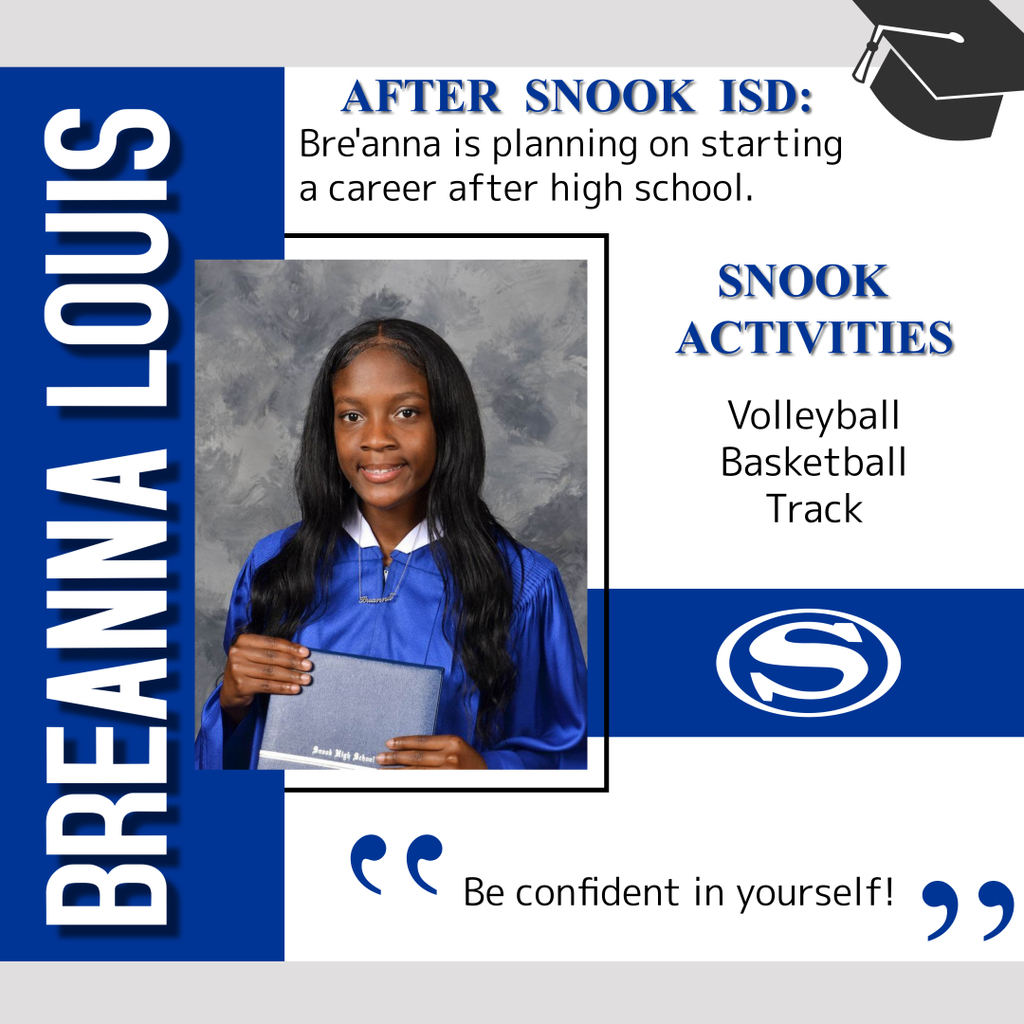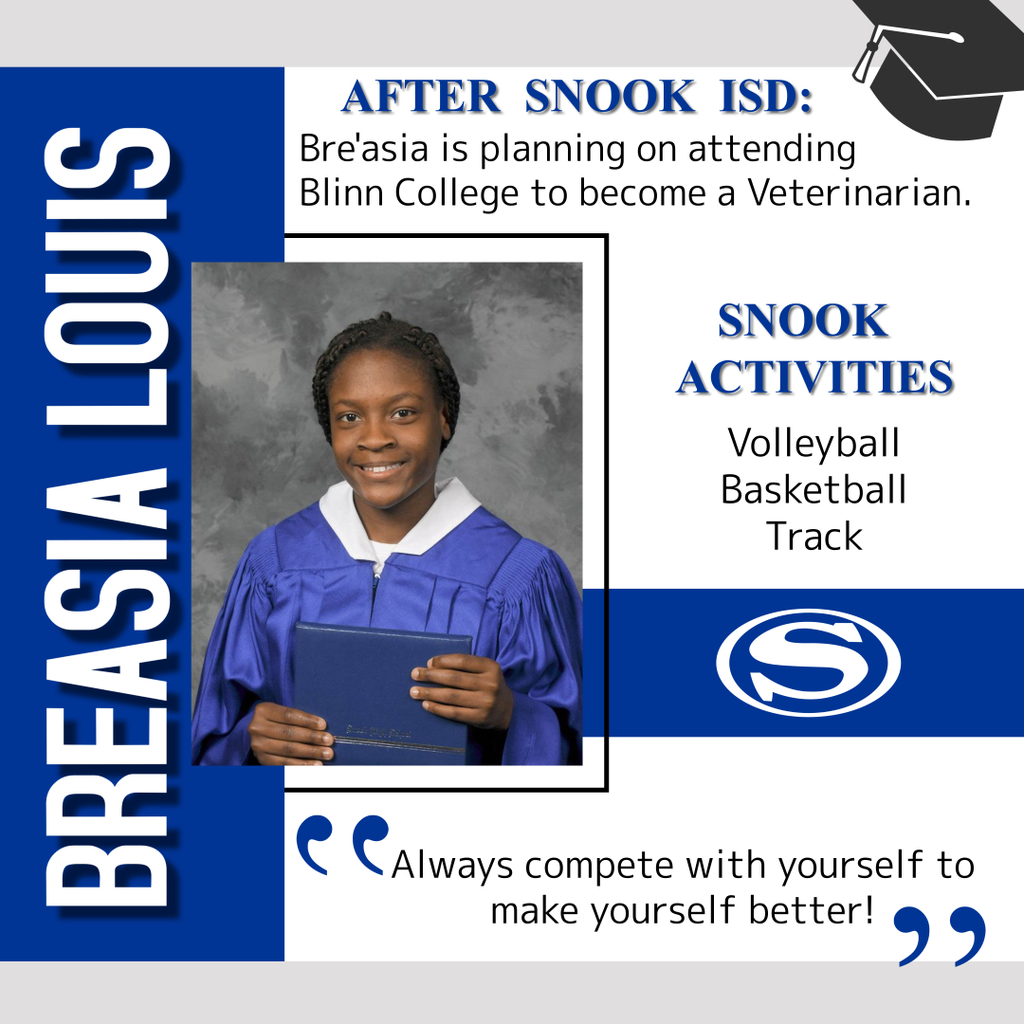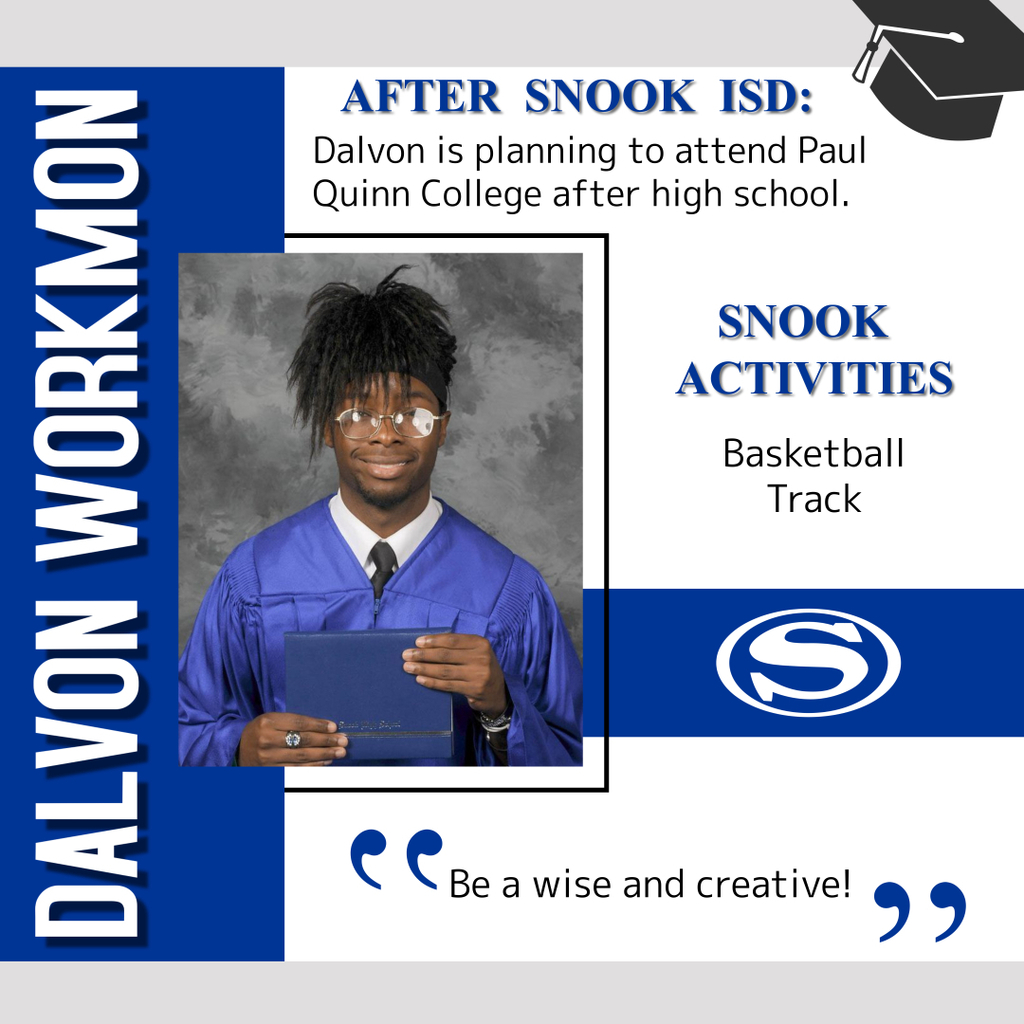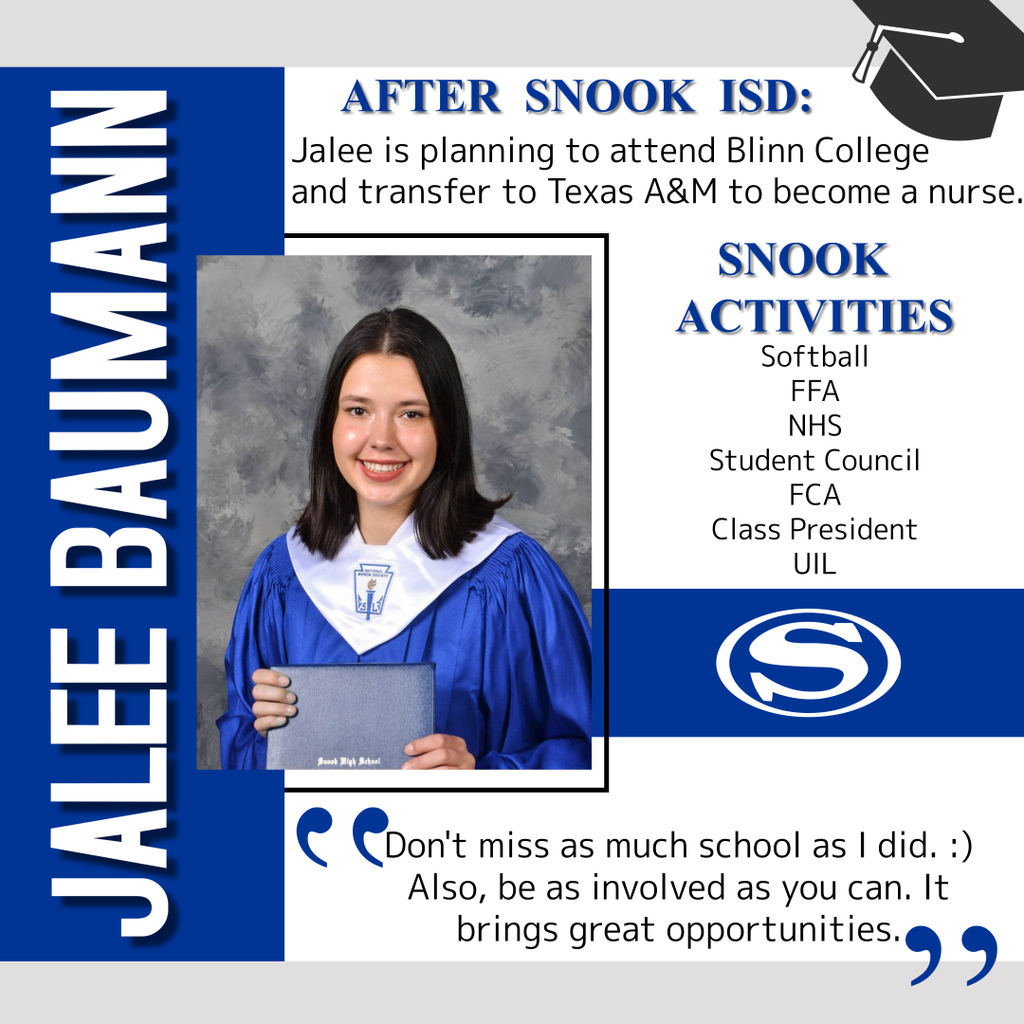 The Texas Watermelon Queen visits Snook Elementary!!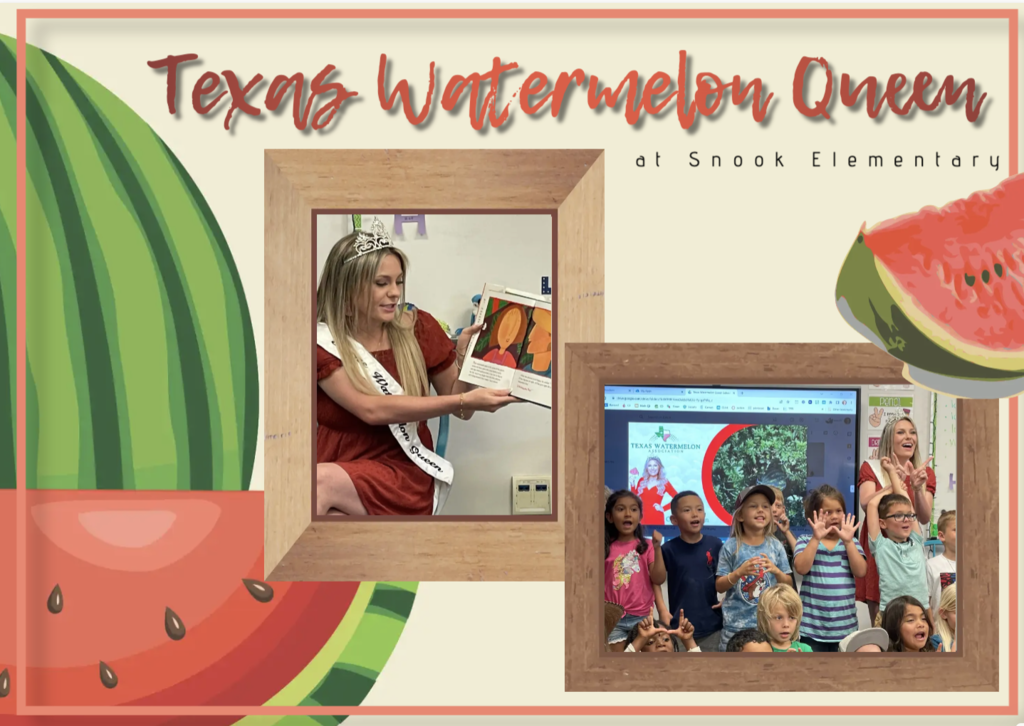 Welcome Joey Duhon to Snook ISD!!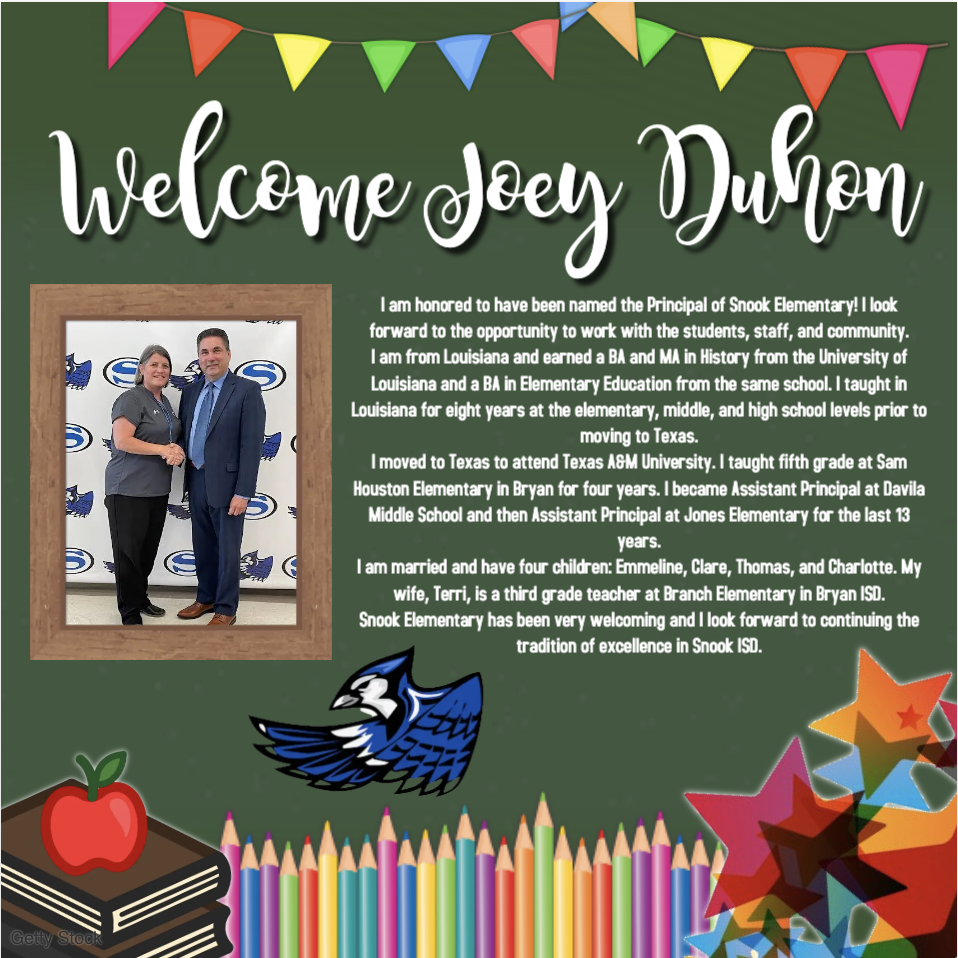 Snook Elementary Registration Round-Up!!

SNOOK ELEMENTARY BLUEJAY NEWS- May 2022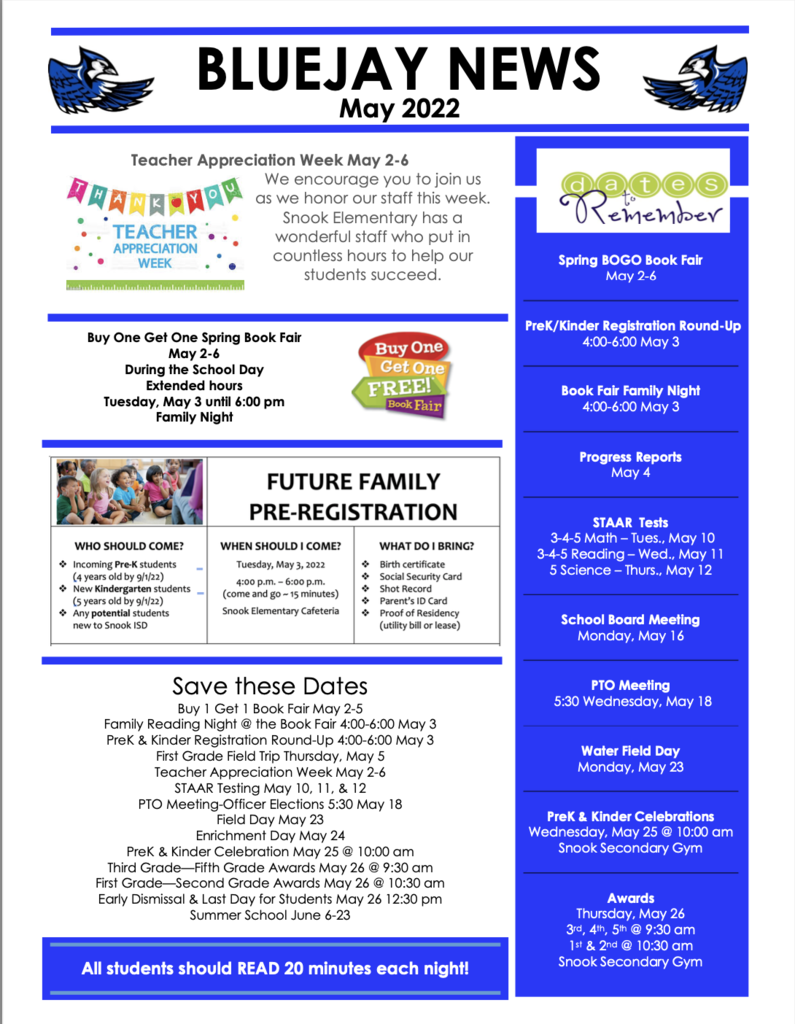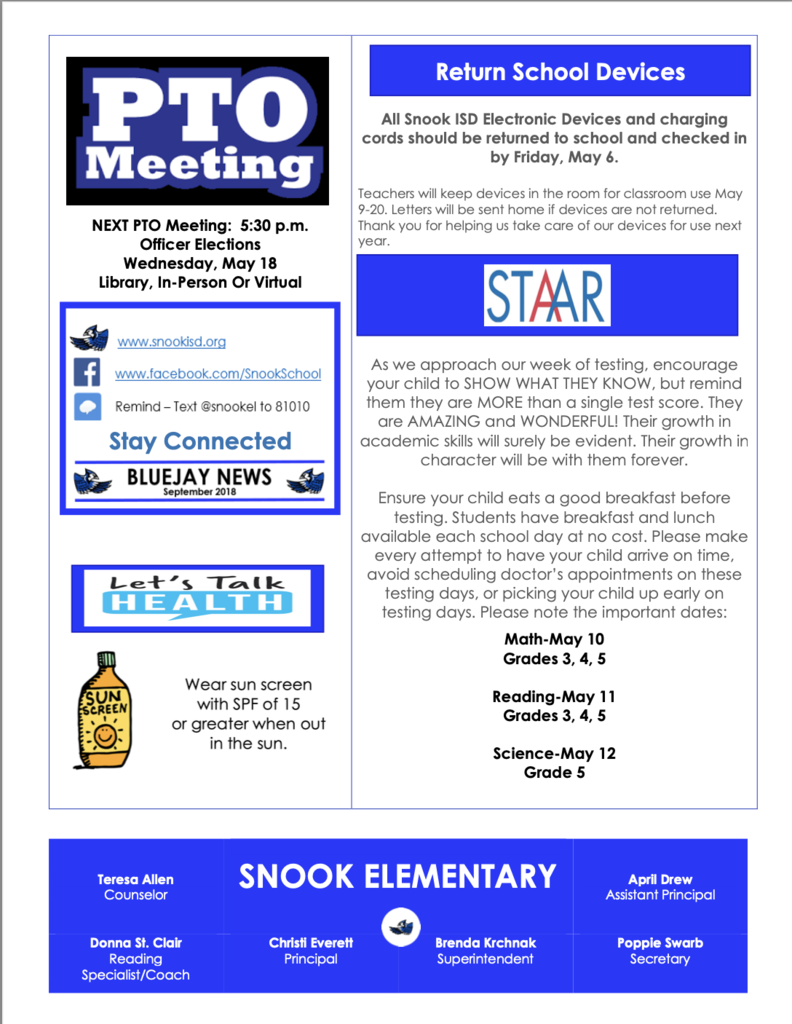 Cheering on our Bluejays for the Regional Track Meet in Kingsville!! Let's go BLUEJAYS!!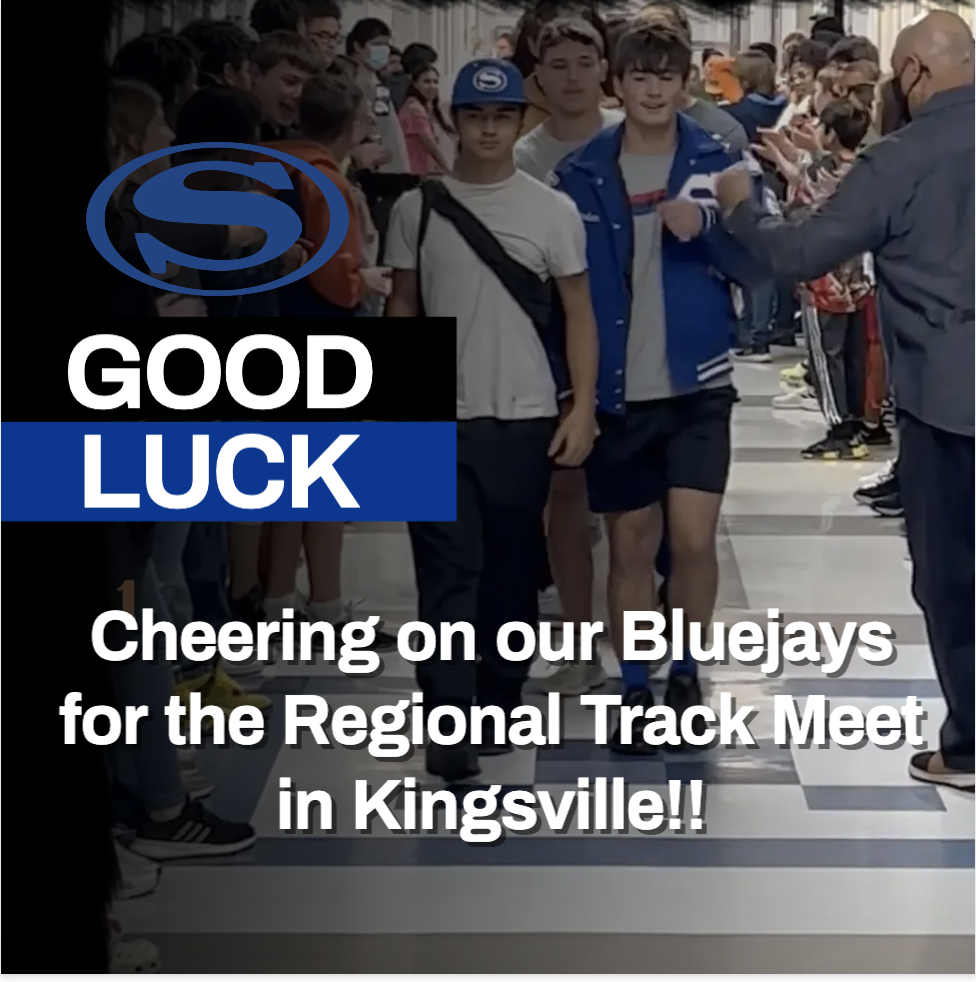 Let's PACK THE PARK tonight for GAME 2 of the Bi-District Round of the Softball Playoffs!!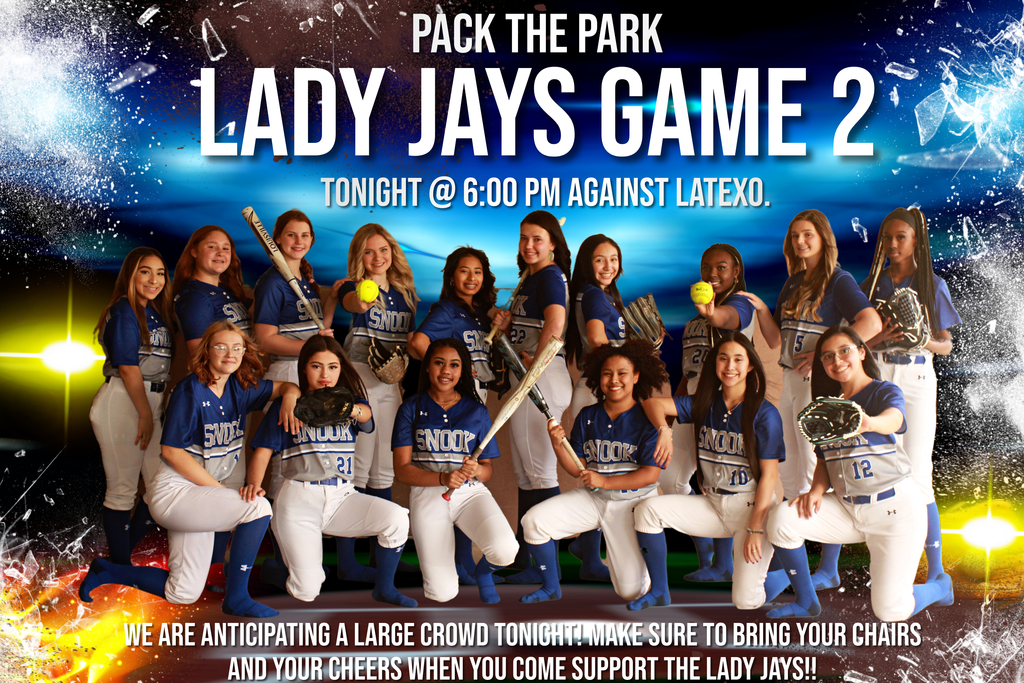 Happy Administrative Assistant Day!! Snook ISD appreciates all that you do!!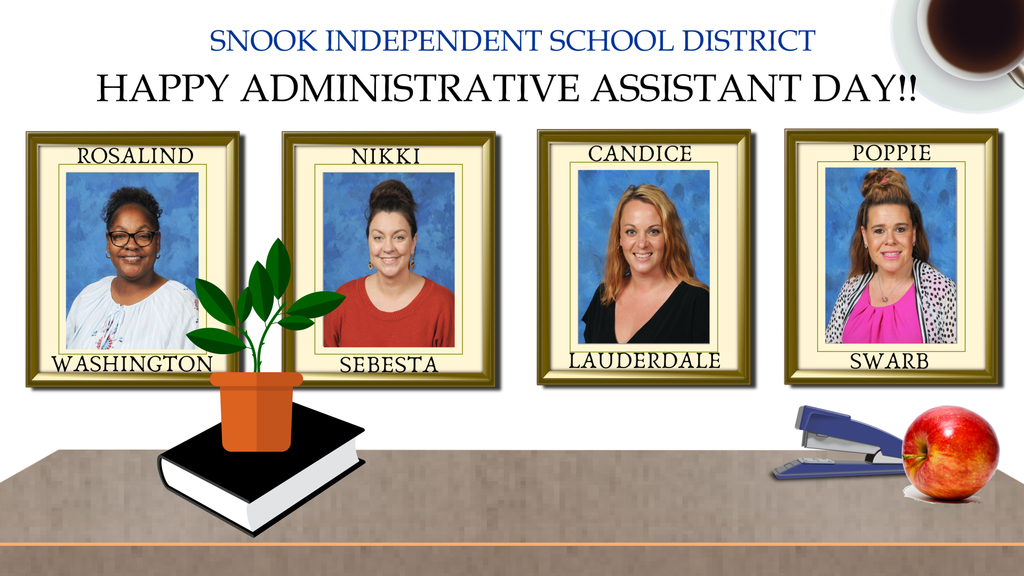 Congratulations Shelby!! Way to Go!!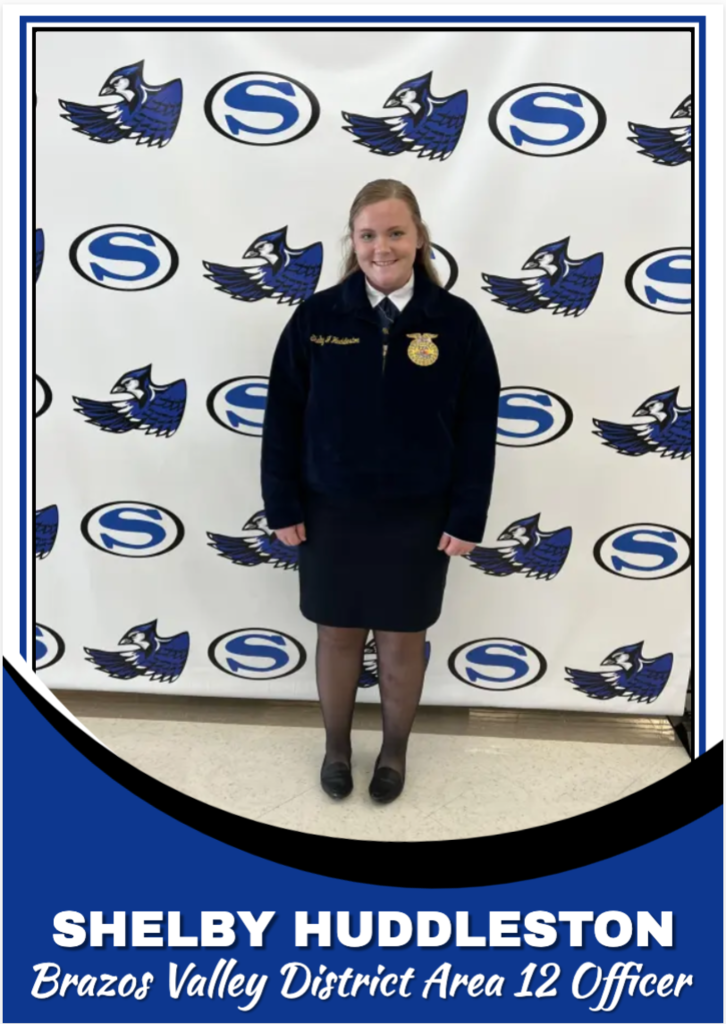 Good Luck at State Dairy Judging!!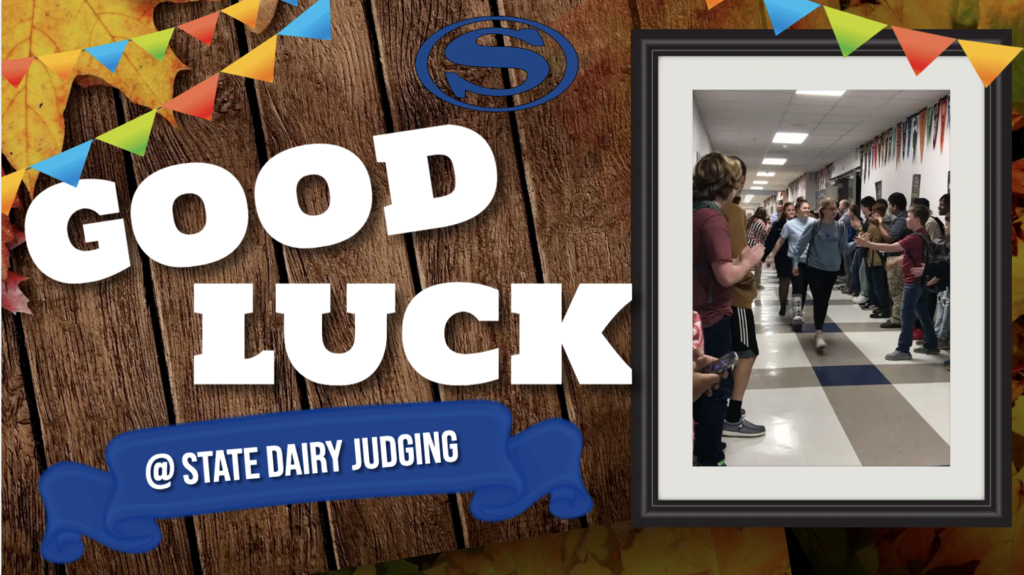 Class of 2022 Senior Spotlights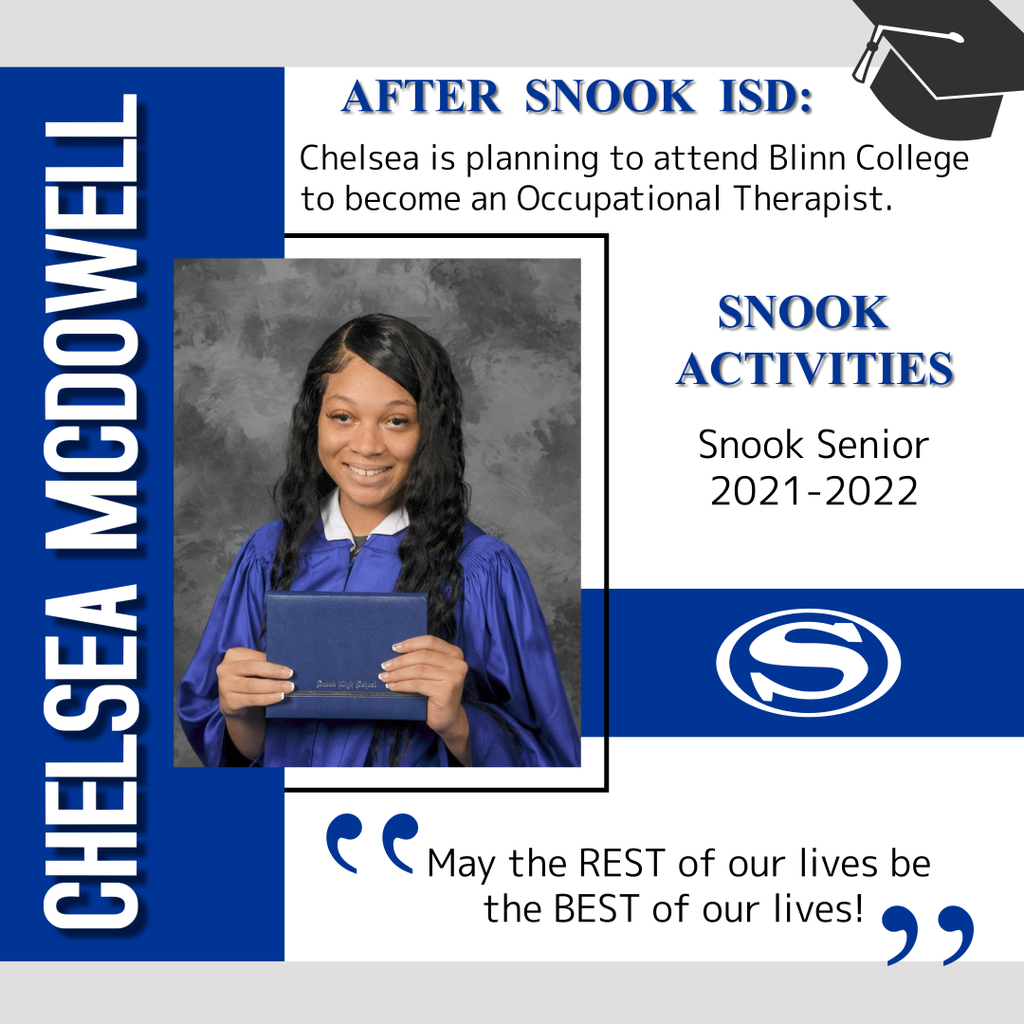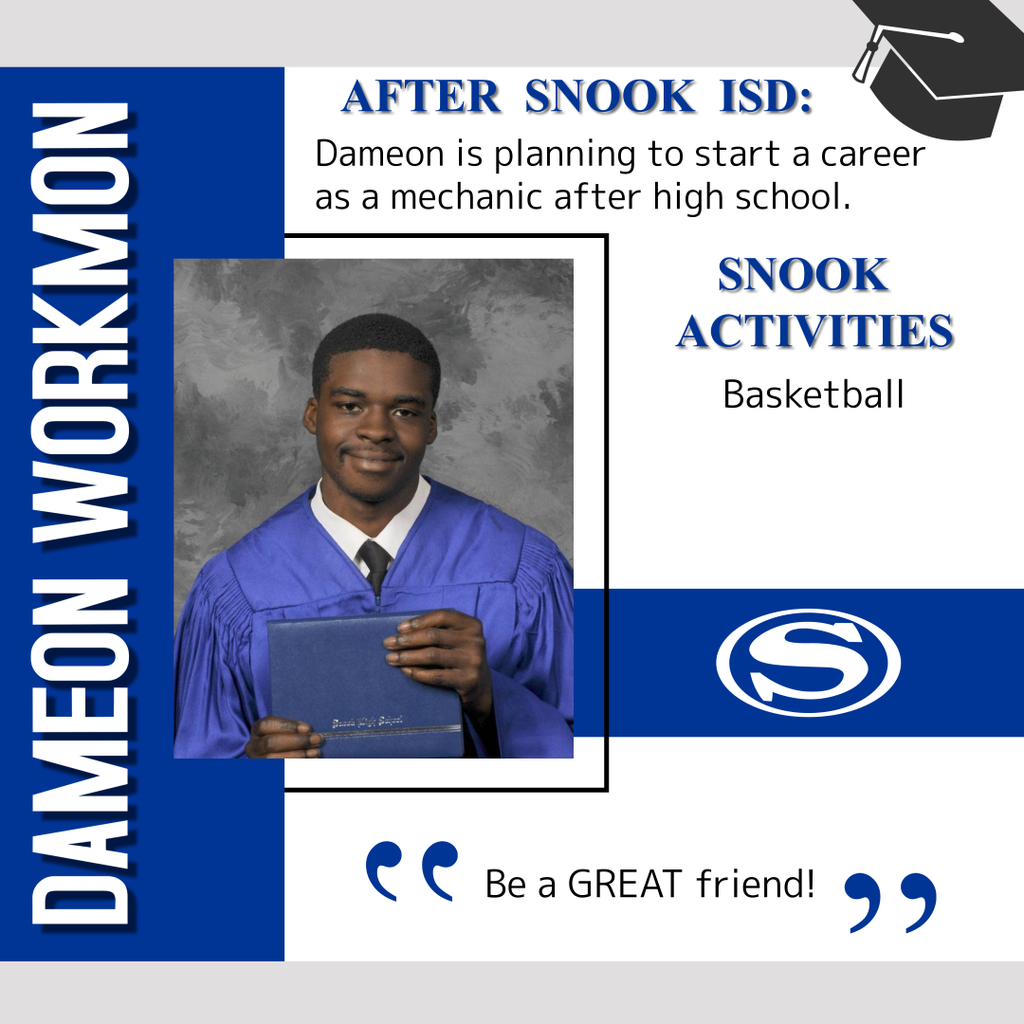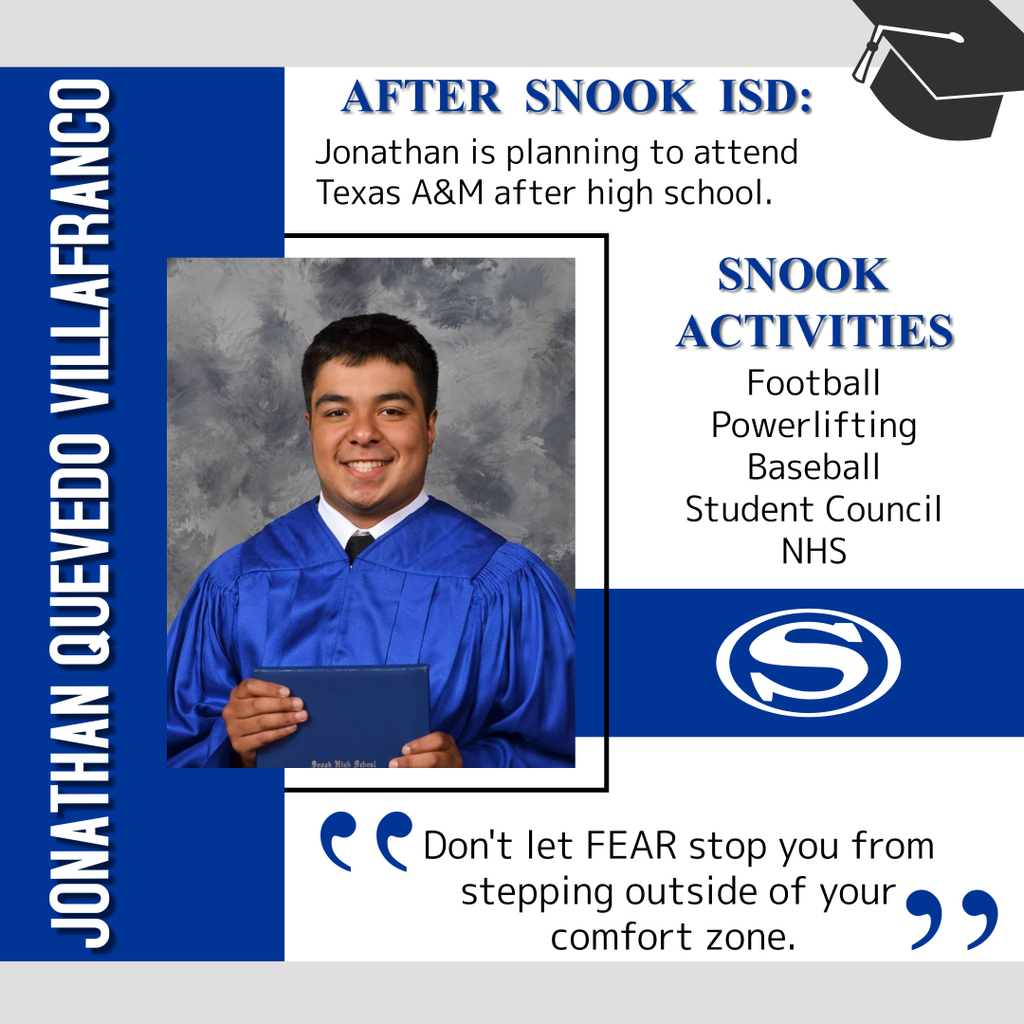 Lady Jays Playoff Games Information

Don't miss out!! The Snook High School One Act play will be performing "The Diary of Adam and Eve" TONIGHT in the Snook High School cafeteria at 6:00. Tickets are still available!!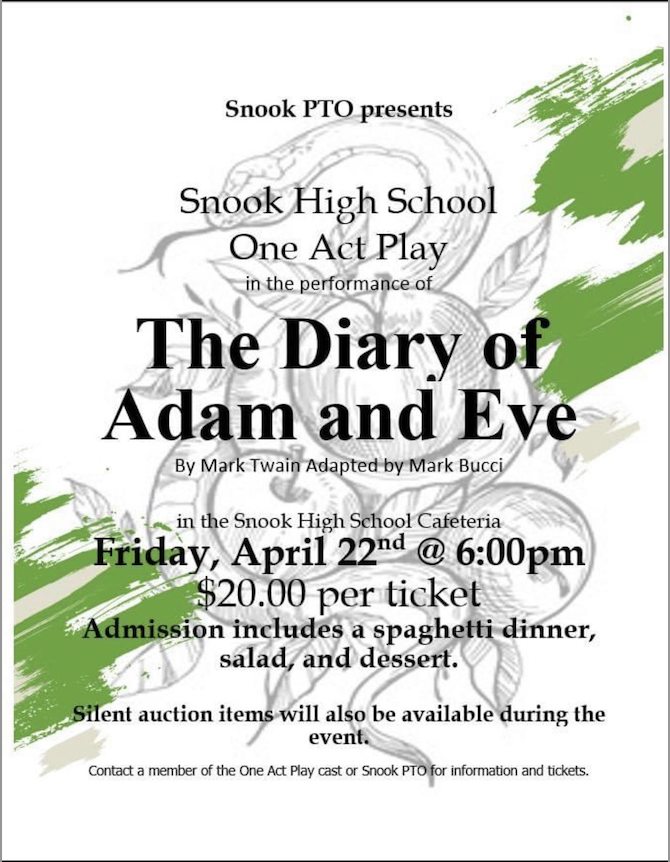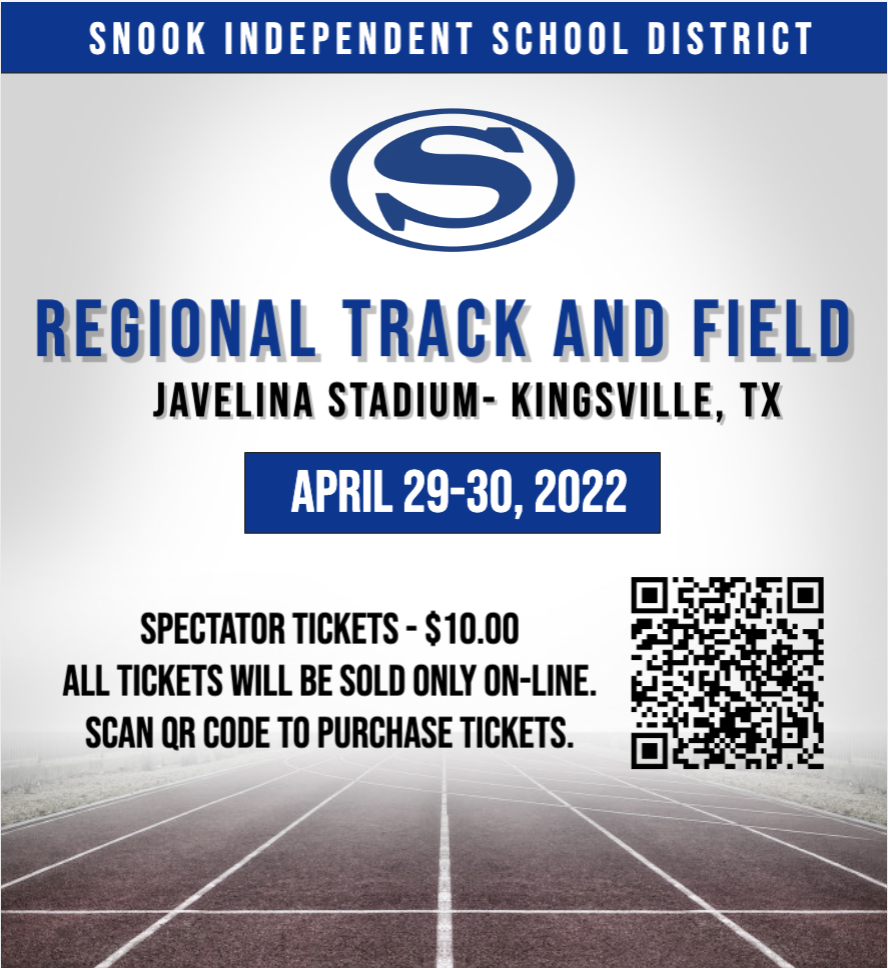 Class of 2022 Senior Spotlights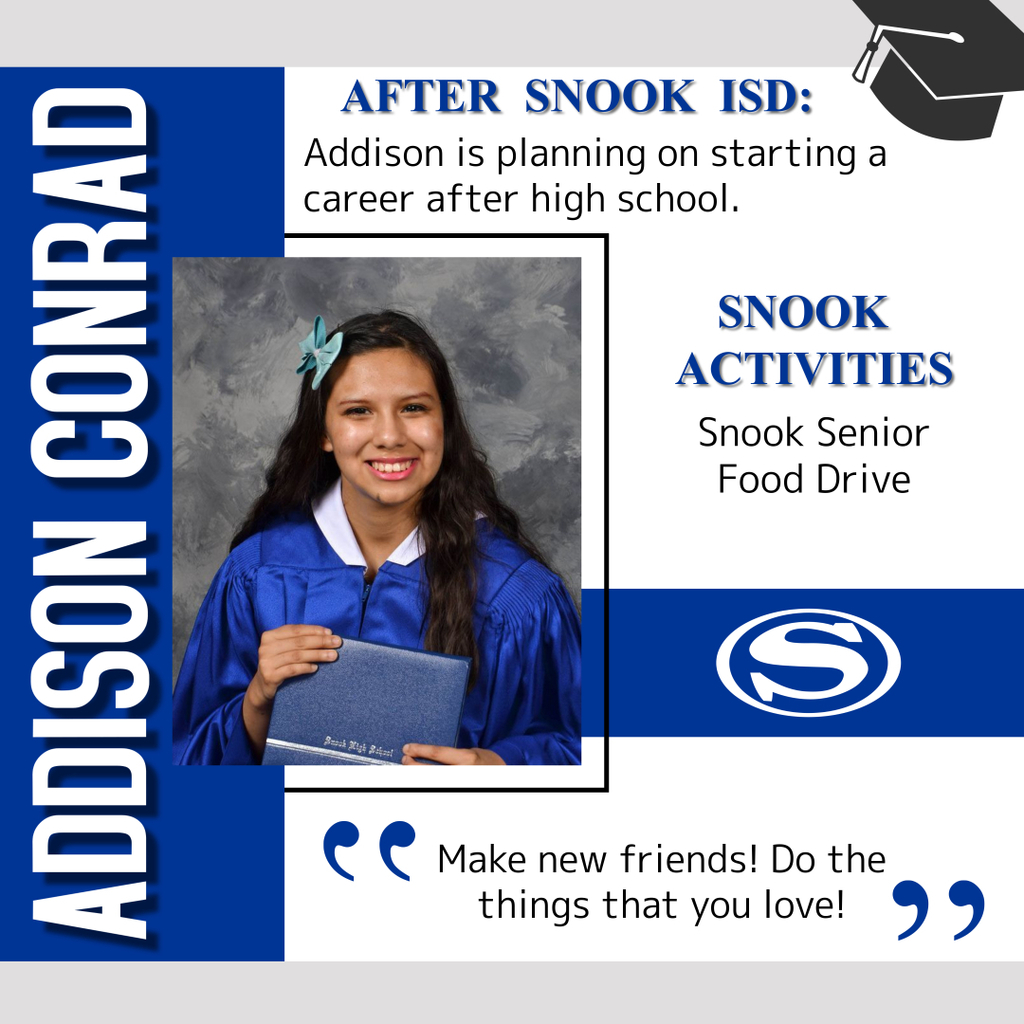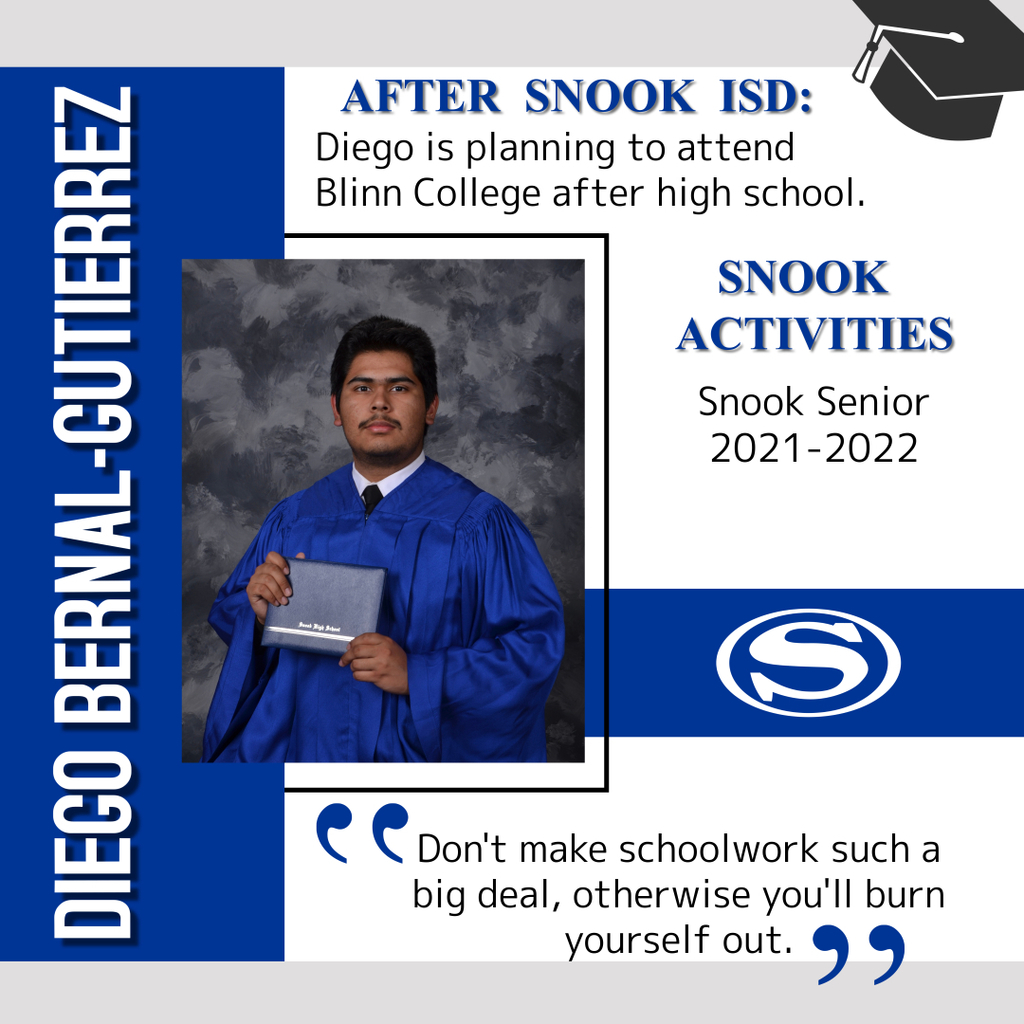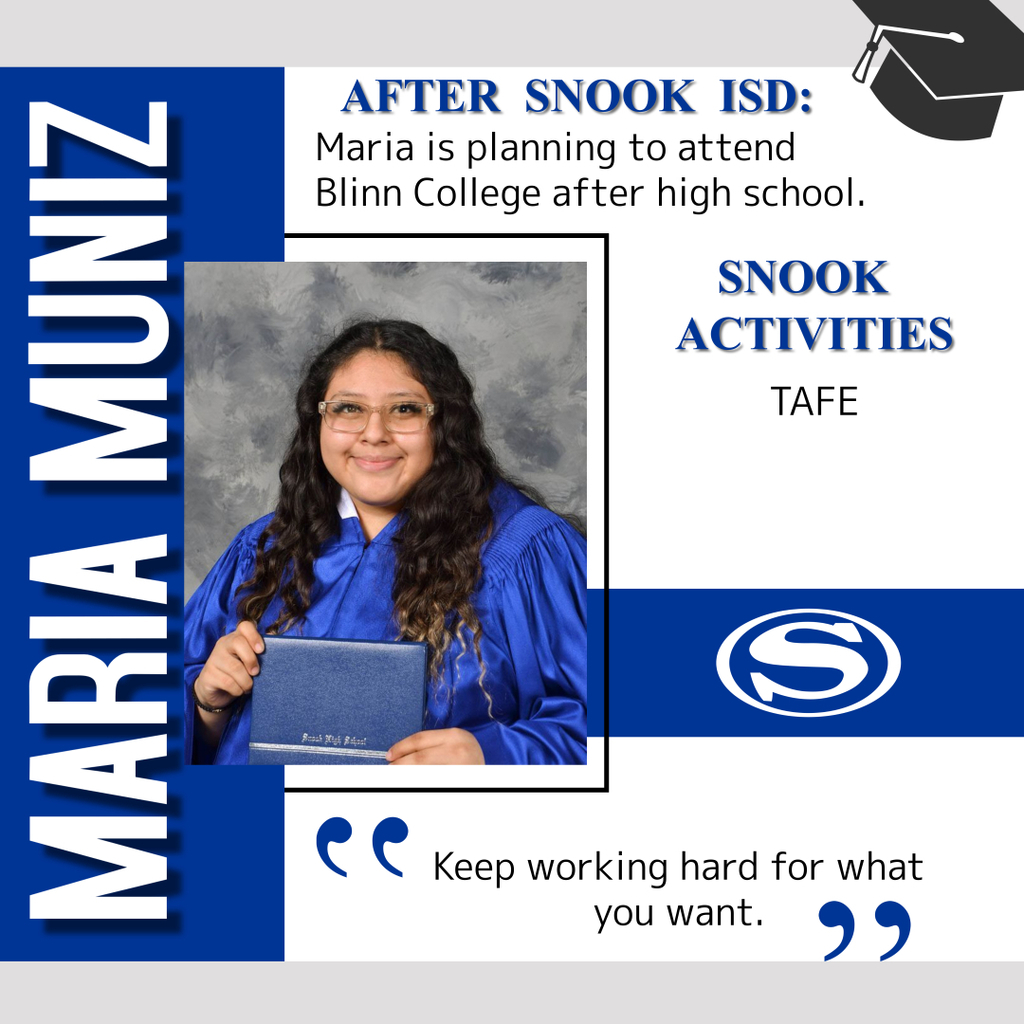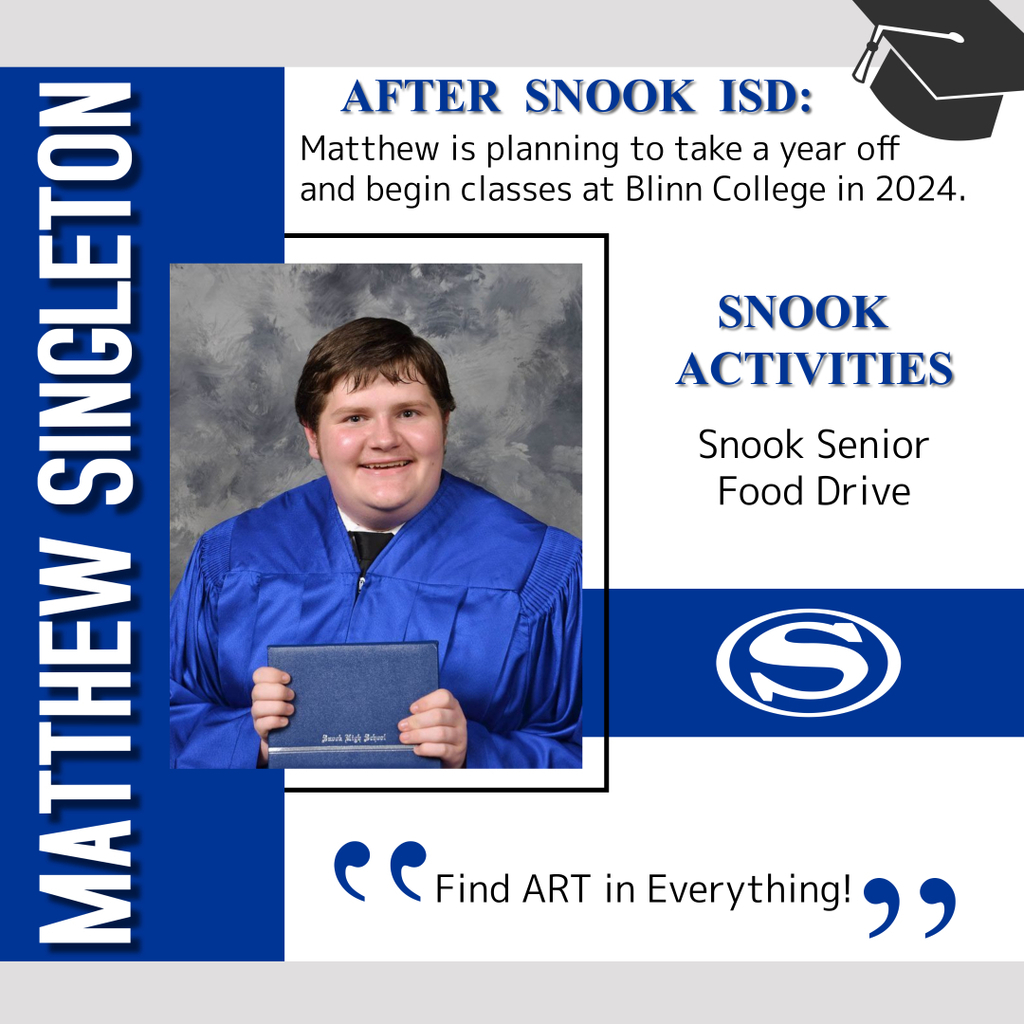 Big Event qualifiers traveled to College Station today! Proud of our Bluejays in Snook Secondary!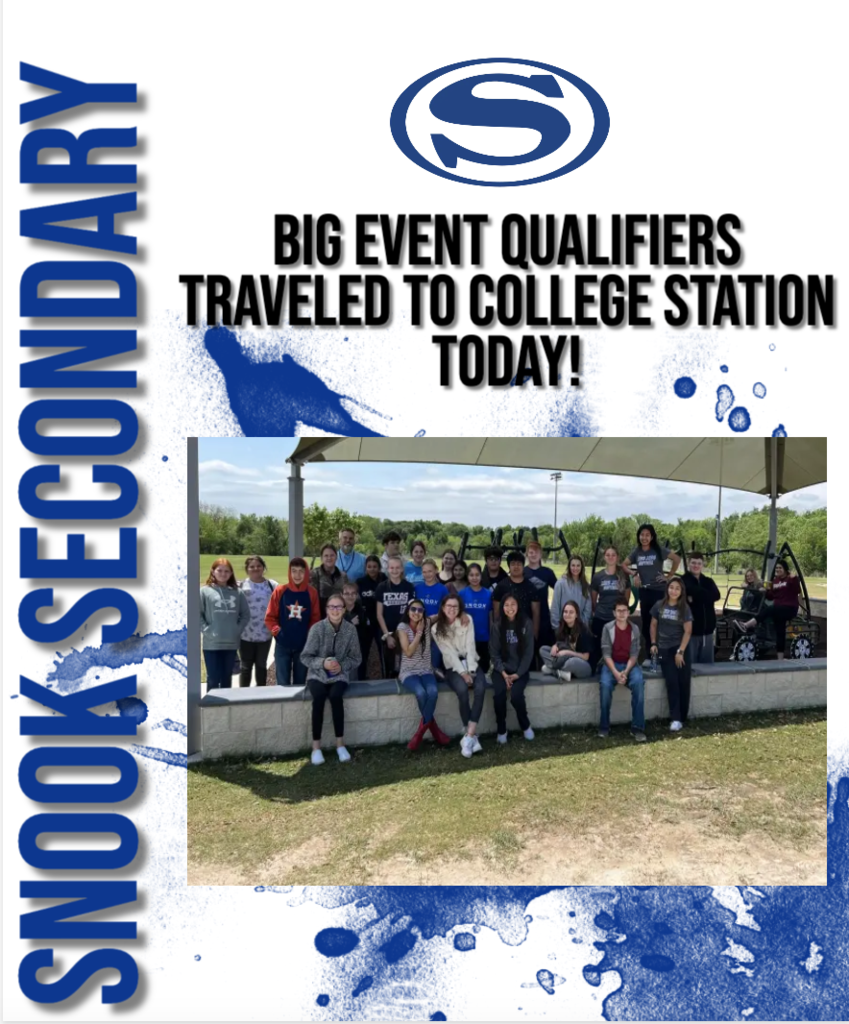 1-2-3-4 We Declare a Penny War!!